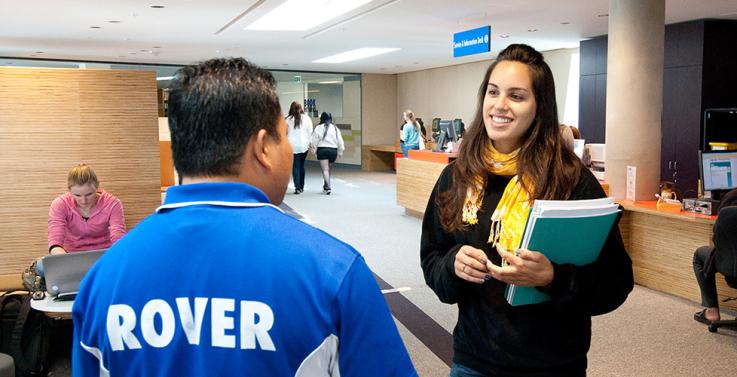 During your time at University you'll need to submit many assignments. Sometimes it can seem overwhelming – you might not know where to start, how to reference, or whether your last paragraph makes sense.
We have a range of academic and study support services to help you out, including:
essay, report or assignment planning
referencing technique tips
improving your academic language skills
time management
reading texts
comments on your written work (excerpt only).
Academic support & development
Our Department of Academic Support & Development provides a range of face-to-face and online language and learning support for all students.
They can help you with your university assessment tasks, writing skills, English, as well as show you effective ways to study and manage your time.
For one-on-one advice you can meet an Academic Support & Development lecturer.
Learn with other students
We have a variety of different peer learning programs where you can learn with other students:
Peer Assisted Study Sessions (PASS)
Peer Assisted Tutorials (PATs)
Trident (a combination of PASS, PATs and Study Space)
Student Rovers in the Learning Commons
Student Writing Mentors in the Writing Spaces
We also have multi-purpose student lounges and informal learning spaces across our campuses which you can use for group study or simply to hang out! They have wi-fi access, moveable and fixed furniture, powerpoints and some kitchenette facilities.
Library training
The Library offers a number of training programs throughout the year to help you develop your research skills and learn how to use the full range of library resources available. The programs range from one-hour information sessions to two-hours hands-on workshops.