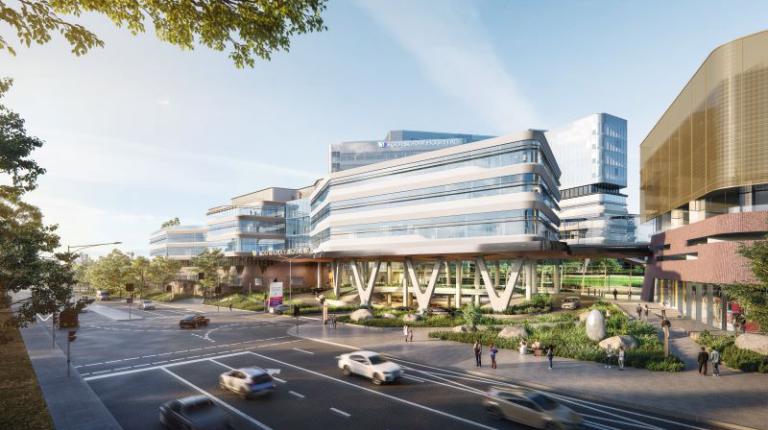 The official sod-turning to begin construction of the new $1.5 billion Footscray Hospital marks the beginning of a leading health and education precinct that will forever transform Melbourne's west.
The new hospital will be located opposite Victoria University's Footscray Park Campus.
Victoria University Vice-Chancellor Professor Adam Shoemaker joined Minister for Health, The Hon Martin Foley, Western Health CEO Russell Harrison, and Member for Footscray Katie Hall at the historic event.
The new 500+ bed Footscray Hospital, expected to open in 2025, will be the largest health infrastructure investment in the state and employ more than 2,000 people during peak construction and create over 250 jobs once fully operational.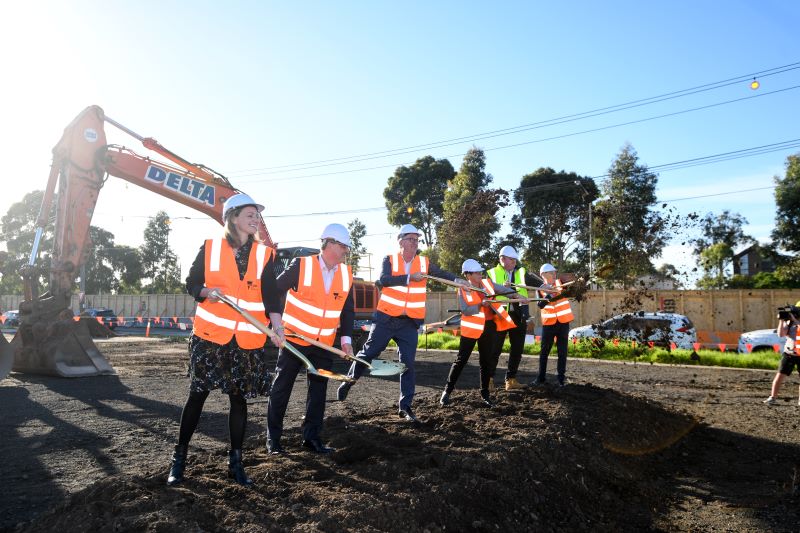 Victoria University Polytechnic will play a leading role
As part of the construction, Victoria University Polytechnic (VUP) will be the lead skills and training partner for Plenary Health, the consortium awarded the contract to design, construct, finance and maintain the hospital for 25 years, in partnership with the Victorian Government.
The hospital will create jobs for apprentices and opportunities for skills training and employment for a plethora of workforce roles, including, but well beyond health and healthcare, with strong links to VUP's College of Trades and Civil Engineering and College of Health, Community and Business.
Additionally, the site has provided a unique and exciting opportunity to create a leading health and education precinct, with links to VU's College of Health and Biomedicine, College of Sport and Exercise Science, and Institute for Health and Sport.
Professor Adam Shoemaker said the new precinct will create significant opportunities and be transformative for staff, students and the community in the west of Melbourne.
"Research and education will play a key role – and the new site, through our critical partnership with the project, has provided a unique and exciting opportunity to create a world-class health and education precinct," he said.
Hospital will directly connect to Footscray Park Campus
"Staff and students at our Footscray Park Campus will have a direct connection to the new hospital via a footbridge, providing access to dedicated education and research facilities."
"Once completed there is scope for our nursing, midwifery, and paramedicine students to further strengthen our invaluable links with the community in the west," Professor Shoemaker said.
The bigger and better new Footscray Hospital will replace the ageing hospital on Gordon Street.
It is expected to cut wait times and reduce pressure on nearby hospitals, enabling care for nearly 15,000 more patients and allowing almost 20,000 more emergency presentations each year.
Learn more about the new Footscray Hospital design from the Victorian Health Building Authority in this Factsheet and this Video.