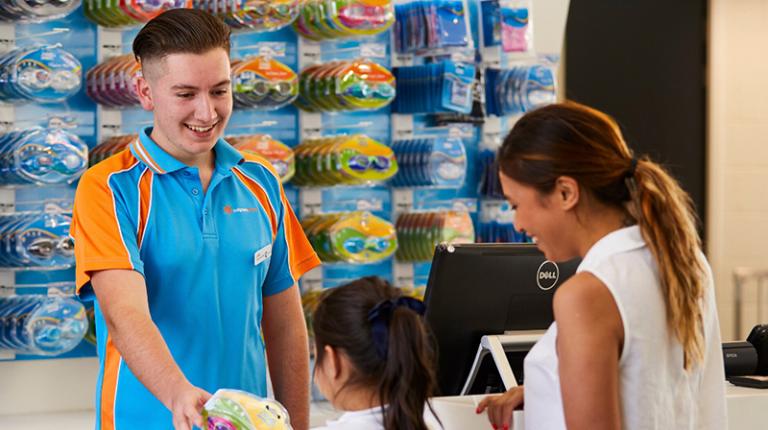 Victoria University has partnered with leisure management group Belgravia Leisure to increase opportunities for students studying in the areas of health, wellbeing and leisure and facilitate pathways for employment.
Together, VU and Belgravia Leisure will deliver talent readiness programs focusing on students showcasing their skills and knowledge leading to employment opportunities across the recreation, leisure, massage, beauty, tourism and hospitality industries.
Victoria University Vice-Chancellor Professor Adam Shoemaker said that the collaboration with Belgravia Leisure is underpinned by a shared commitment to industry-based learning and transforming the lives of local communities.
"Our partnership with Belgravia Leisure is logical for VU and will provide terrific career-focused skills and training with practical work opportunities for our higher education and vocational education students as well as provide sport research opportunities," Professor Shoemaker said.
"Also, an exciting joint research project between the Belgravia Foundation and VU's Institute for Health and Sport will look to evaluate the impact, outcomes and benefits of programs and services to the community," he said.
In addition a cadetship program will be offered enabling massage and beauty students an opportunity to 'earn while they learn' at the award-winning Hepburn Bathhouse and Spa, which is managed by Belgravia Leisure, creating work-ready graduates in an industry that has experienced demand in local tourism.
A collaboration with the university's Indigenous unit, Moondani Balluk, will provide more culturally aware and inclusive spaces and programs to Indigenous communities. To increase understanding of cultural sensitivities and requirements for providing excellent service to people of Indigenous Australian backgrounds, Belgravia staff will undertake a VU short course in Indigenous culture awareness. The Moondani Balluk Unit will provide advice and support for the development of "welcoming spaces" within leisure facilities and program design to create a better connection and engagement with local Indigenous communities. Belgravia Leisure CEO Nick Cox said that he is thrilled to be working with Victoria University in ways that will benefit industry and positively impact the community.
"In addition to the programs with VU students and research, our partnership will implement targeted community development initiatives such as a skills and career development program for women residing in the north-west of Melbourne who have been affected by the COVID-19 pandemic. We are confident that this initiative will significantly improve the future of our local communities post-pandemic." said Mr Cox.
Belgravia Leisure's National Disability and Diversity Manager Dr Jeff Walkley said that the partnership will provide significant benefits, using evidence-based practices. "Victoria University undertakes world-class research in topics related to the leisure sector - physical activity, recreation, sport and health. Through our combined capabilities and resources we will create improved pathways through research to connect with leisure," said Dr Walkley.
For more information about VU's health & wellbeing and sport & leisure courses.