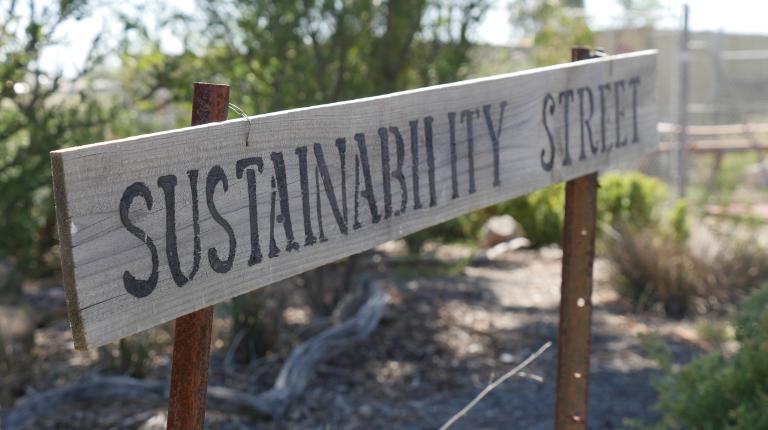 Victoria University is ranked 12th globally for Quality Education and 33rd for Peace, Justice and Strong Institutions in the 2020 Times Higher Education (THE) Impact Rankings.
The rankings assess universities' contribution to the United Nations' Sustainable Development Goals (SDGs). The SDGs are a universal call to action to end poverty, protect the planet and ensure that all people enjoy peace and prosperity by 2030.
VU ranked an impressive 101-200 overall out of 767 globally ranked institutions, and also ranked 101–200 for Partnership for the Goals and Good Health and Well Being.
Vice-Chancellor Professor Peter Dawkins said the results are an outstanding achievement that reflects VU's long-standing commitment to community outreach and finding ways to improve people's quality of life while also protecting the environment we live in.
"These results also affirm our whole-of-university focus on planetary health and our institutional capability to deliver on this," Professor Dawkins said.
"A ranking of 12th globally for the work we are doing to help achieve the UN's goal for Quality Education is a particularly significant accomplishment. It is a reflection of our deep commitment to providing high-quality, career-based tertiary education for any student from any background.
"Our revolutionary Block Model of teaching and learning and our dual-sector status are two of our many strengths in this category - enabling us to place students at the centre and provide a seamless learning experience, from certificate level right through to PhD.
"VU's Block Model transition is the largest of its type in the world and has resulted in marked improvements in the success, including pass rates and retention, of our students, particularly those from disadvantaged backgrounds.
"Our commitment to education also extends far beyond the classroom and goes into the communities we serve through our educational outreach activities. Programs such as our AVID (Advance Via Individual Determination) Program create a culture of continuous learning through programs tailored to students from culturally diverse backgrounds.
"Our Aspire program run by the Sir Zelman Cowan Centre provides leadership, professional development, mentoring and governance training for high achieving young Muslim women in our community."
In order to qualify for the overall Impact Rankings, VU needed to demonstrate its commitment to supporting at least three of the UN's Sustainable Development Goals and the mandatory 'Partnership for the Goals', through teaching, research and knowledge transfer, and by embodying the goals in our own practice.
Deputy Vice-Chancellor Research Professor Corinne Reid said that VU's approach to building community partnerships and undertaking collaborative research encourages shared problem-solving and has been the cornerstone of our submission.
"VU's strong focus on life-changing, world-changing research means we are contributing to the UN's SDGs in so many ways," Professor Reid said.
"Our work is diverse and ranges from life-changing solutions in health care such as our pioneering research using immunotherapy to address ovarian cancer, to working with Timor-Leste to improve social and education outcomes for local communities.
"Our research institutes and centres create strong interdisciplinary research teams and community and industry partnerships to focus on wicked problems facing not only our local community, but communities around the world.
"The Institute for Sustainable Industries and Liveable Cities promotes inclusive communities and future-focused industries to meet economic and social challenges, while our Institute for Health and Sport is helping to build healthy, active and resilient communities, and reduce the burden of chronic disease.
"Our Centre of Policy Studies has a 40-year history in the development of economic models, which are used by governments around the world to understand the impact of such events as COVID, bushfires and climate change, while our Mitchell Institute leads the way in ground-breaking research and policy work on Education and Health systems."
Professor Reid said taking part in the THE Impact Rankings and signing up to the Universities Commitment to the Sustainable Development Goals are also important milestones in developing VU's new Planetary Health initiative.
"VU's whole-of-university commitment to Place-based Planetary Health continues to grow with the two planetary health shocks we have experienced this year – unprecedented bushfires and a global pandemic – underscoring our call to action. This initiative is firmly aligned with the UN Sustainable Development Goals," she said.
"Never has it been more important to join forces to support the health of our communities and the health of our planet."