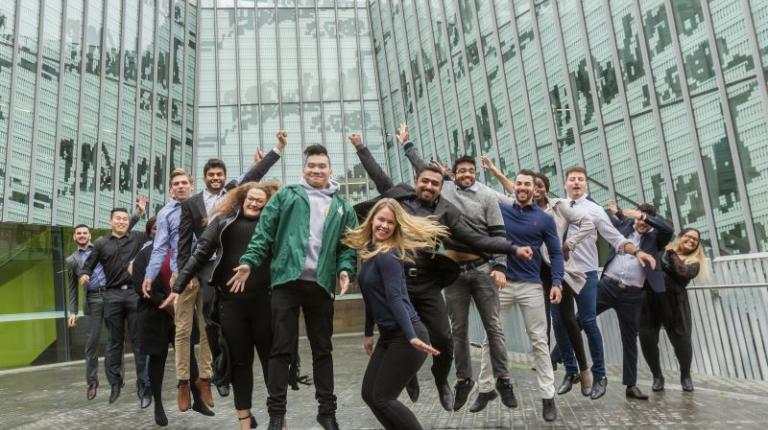 Victoria University (VU) is now the third-highest-ranked university in the country for Learner Engagement (up two places), and fifth-highest for Skills Development (up 14 places), according to the Australian Government's authoritative 2020 Student Experience Survey (SES) released today.
The strong results also show that VU improved its standing in Teaching Quality in 2020 compared to 2019, at a time when the vast majority of other Australian universities showed declines.
The SES is the only comprehensive survey targeting how satisfied current Australian students are with their student experience, and was undertaken during the height of the COVID-19 pandemic last year.
Students thrived, despite pandemic
Victoria University Vice-Chancellor, Professor Adam Shoemaker, said the results show that VU didn't just help students cope with their studies, but to thrive during the global pandemic.
"These results shine further light on VU's exciting transformation and is testament to our student-focused innovations such as the revolutionary Block Model and our unique First Year College," he said.
"Our investment in smaller, more supportive classes, focus on one subject at a time and substantial curriculum reform helped VU students tackle the challenges of 2020 better than the average university student."
While today's SES results predictably showed students' experiences were generally worse in 2020 –with an average 10 per cent drop in overall satisfaction compared to 2019 – VU students reported the smallest change in their overall educational experience among all universities in Victoria.
First Year College guides students to success
Adding to growing external recognition of VU's success, VU's First Year College was recently honoured with a prestigious Australian Award for University Teaching. 
With its specially trained educators and student-focused curricula, the First Year College is the only one of its kind in Australia dedicated to guiding students as they make the widely-recognised difficult transition to university.
First Year College Dean, Dr Andrew Smallridge, said while other education institutions were forced to adapt on the spot during the pandemic, VU quickly enhanced its existing learning and teaching to keep students connected.
"These results clearly demonstrate that the Block Model could quickly pivot to provide a high engagement remote learning experience for our students," he said.
VU student Oliver Kaiser, who is studying criminology, said that the Block Model of learning, and VU's teaching staff were immense supports during a trying year.
"Friends from other universities struggled during the pandemic with the constant workload and dehumanising aspects of big lectures conducted online, but I felt just as connected to VU as always," he said.