A vision-impaired student training to be a teacher at Victoria University won $50,000 on the Channel 9 TV show Millionaire Hot Seat by identifying an obscure detail from science fantasy literature. 
Steve Obeid correctly answered that J.R.R. Tolkien was the author who invented the fictional metal 'mithril' to win the money, which he will use to travel overseas when possible, and do some home renovations.
A major game show win for the 25-year-old St Albans resident is only one of Steve's many recent successes, which he credits to a positive attitude, determination, and making the most of every experience. 
Despite being diagnosed at age 13 with Stargardt disease – an inherited form of macular degeneration that causes central vision loss – Steve has represented Australia on several vision-impaired or blind sport teams, including futsal, cricket, and Aussie Rules, where he won best on ground in the AFL Blind Finals.
"It was difficult to accept that my life's trajectory changed after the diagnosis. Previous goals like getting my driver's licence or becoming an electrician were not to be, so I adjusted my mindset," he said.
With the support of Guide Dogs Victoria and Vision Australia Steve built his independence and mobility.
"My love of sport has been my one constant and given me something to look forward to. Sport elevates me to another realm."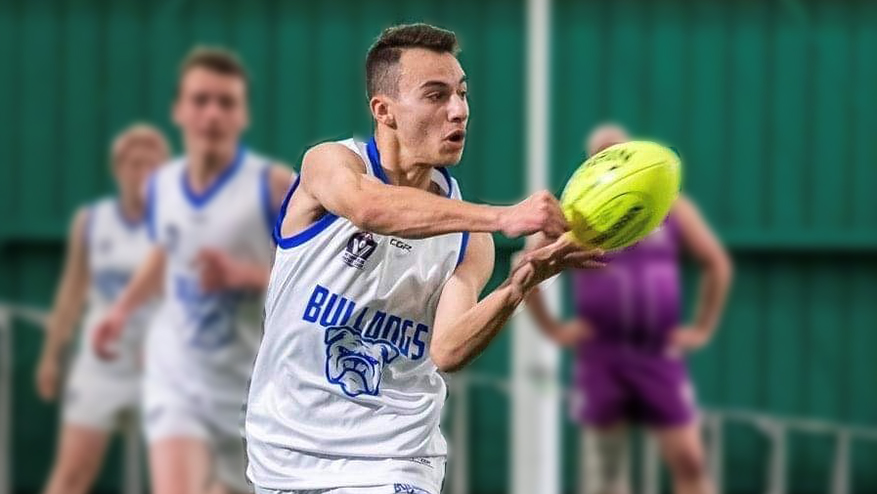 Encouraging others living with disabilities to dream big
Now in his third year of a Bachelor of Education and Sport Science, Steve plans to get a Master of Teaching in the final step of becoming a sport teacher.
"Nothing could be more fulfilling for me than combining my love of sport with a career guiding the next generation as a PE teacher."
Steve is proud that he is the first in his family to go to university.
"VU lecturers have been supportive and accommodating, and always offered help."
The opportunity to appear on the 28 June episode of Millionaire Hot Seat cropped up suddenly after he first applied years ago, and offers Steve a national platform to encourage others living with a disability to dream big, he said.
"I wasn't nervous at all – I'm used to cameras playing national sports and my hobby of making films.
"With my winnings, I'm planning to travel to Europe once the pandemic is over – my dream is to go to soccer games in each country."