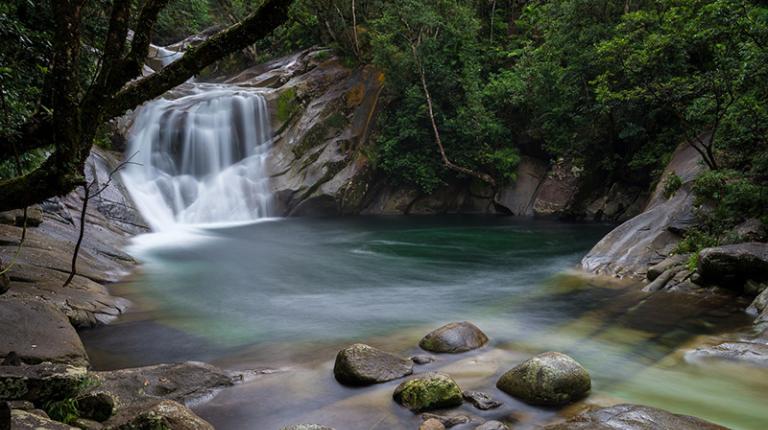 Victoria University's commitment to the growing international movement of 'planetary health' now includes an online Graduate Certificate in Planetary Health designed to meet the challenge of creating a healthy planet alongside healthy communities.
Course Chair, Associate Professor Jeannie Rea said the global pause created by the COVID-19 crisis provides a valuable and rare opportunity for businesses, government, communities and individuals to shape healthier, smarter and more sustainable communities.  
This Australian-first course will develop and build new convergences drawing upon fields including environmental science, public health, education, community development, economics, communications, community psychology, disaster management, and aligning with Aboriginal knowledges.
"The Grad Cert will provide graduates with a sustainability specialisaton that will enrich their approach to their existing roles across a range of professions and disciplines," Associate Professor Rea said.
"Participants can also use their learning through individual passion projects to create new roles and enterprises."
The course complements VU's $1 million place-based planetary health research program that is funding 25 practical projects in VU's local context. They range from ways to build the resilience of tourism destinations in response to natural disasters, to fighting COVID-19, to making eco-bricks from disposable coffee cups. 
The Graduate Certificate is part of the Australian Government's Higher Education relief package. It is subsidised at a cost of $2500 for eligible students seeking to upskill or retrain in fields of national priority, and for a job of the future.
Taught in VU's single-unit-at-a-time block model, students will complete four x four-week units over four months, starting in late July and graduating in December. Since the course is delivered online, enrolments are open to all Australians, regardless of location.  
Register for a free webinar and Q&A session on 2 July to learn more about Victoria University's Graduate Certificate in Planetary Health.
www.vu.edu.au/planetary-health-webinar