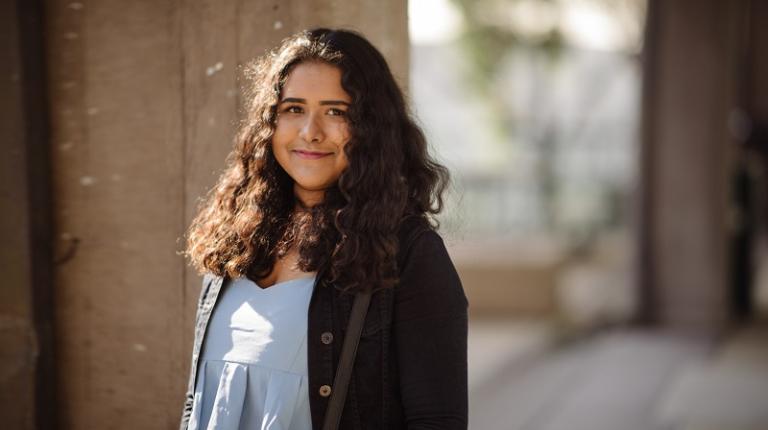 Victoria University students are continuing to succeed during one of the most significant disruptions ever seen in university education. They are achieving similar results, and in some cases slightly improving, under VU's Block Model delivered through digital and remote learning.
As one of the first universities in Australia to report outcomes for students in the midst of the global pandemic, new VU data shows academic success is similar to the same time in 2019, despite the unprecedented COVID-19 disruption.
Data from Block 2, 2020 compared to Block 2 in 2019 (for all Melbourne students) show:
25.0% of students achieved high distinctions, compared with 24.7% in 2019;
26.3% of students achieved distinctions, compared with 27.8% in 2019;
18.8% of students achieved credits, compared with 21.1% in 2019;
8.0% of students achieved a pass, compared with 10.9% in 2019; and
9.8% of students failed/withdrew, compared with 11.6% in 2019.
Data prove VU students perform well on & off-campus
With class sizes of typically 15 to 30 students under the Block Model, teachers are also reporting strong engagement and attendance in the new digital and remote environment.
Vice-Chancellor Professor Peter Dawkins said that the results are a testament to VU's revolutionary Block Model, which offers one subject at a time in small classes over four weeks. The Block Model means that students are not distracted by the demands of multiple subjects and assessments in their new virtual learning environment.
"Students at VU are continuing to perform well both on and off-campus and have adapted successfully to the transition to flexible and remote learning, which is shown through this testing period," Professor Dawkins said.
Most VU students have already completed one subject during COVID isolation which includes being assessed and graded – and have moved on to their next subject in Block 3.
"The results also reflect the commitment of our teaching staff who have undergone rapid and significant professional development to ensure teaching quality as well as successful student engagement and outcomes through innovative learning strategies.
"As a University we have worked hard to ensure that VU's rigorous standards are maintained in the new learning environment.
"VU had the foresight to reimagine university curriculum with the Block Model three years ago and now its single-subject study focus has truly come into its own, and we are experiencing positive results no matter the environment. We have long prided ourselves on being inclusive and excellent – we can now add adaptable," Professor Dawkins said.
More students join VU in Block 3
The commencement of Block 3 coincides with a strong increase in enrolments of new students – with a 30% increase (133 additional students) for Block 3 in 2020 compared with Block 3 in 2019.
VU's transformation is further evidenced by the recent Australian Government 2019 Student Experience results where, at 82.2%, VU exceeded the national average for Overall Experience for commencing undergraduate students.
Second-year Criminal Justice/Psychology student Toolsika Rawoah said VU has approached remote learning "beautifully and quickly".
"The Block Model has made it better as there's not the pressure of learning several subjects at once. I'm not worried about exams as I only have assignments and small tests."