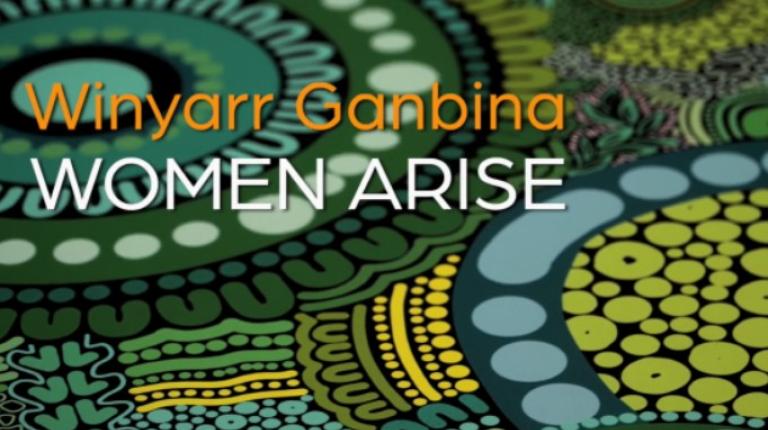 Winyarr Ganbina (Women Arise) short films and the OAA Red Dust Heeler checklist are a unique set of resources to support access to sport for people with a disability, in particular Indigenous women. The short films and checklist feature the lived experience and advice of Indigenous women athletes and people more broadly with disability from across Australia.
Victoria University (VU) is proud to partner with Outback Academy Australia (OAA) and Paralympics Australia on this groundbreaking Australian Government Department for Social Services project.
Indigenous production house, Typecast Entertainment produced the short films, which includes personal and inspirational stories from Indigenous and Torres Strait Islander women athletes, including Torita Blake, Roxanne Jones and Deannie Cowan. A Yarning Circle was also established to gather advice to inform all resources, along with a checklist developed by OAA's Red Dust Heelers (disability inclusion team).
The hope is that schools and community sports organisations will use the films and the checklist to encourage and increase the participation of all people with disability in sport, with an emphasis on Indigenous women with disability, a group significantly underrepresented in sport.
This national project draws on the experiences of people with disability, in particular women with disability and the constraints they encounter in sport. As a result, the short films and checklist have been developed to assist community sport organisations and schools to create welcoming environments and practices.
Project lead, VU's Susan Alberti Women in Sport Chair, Professor Clare Hanlon, noted "This is an invaluable resource made up of the voices of Indigenous women. We can listen to their stories of good practices that have attracted and retained them in sport and share those crucial insights. The short films and checklist will help community understanding and inspire action to foster inclusive environments for Indigenous people with disability to not only play sport, but to become leaders in sport".
OAA Chairperson, Leanne Miller a Yorta Yorta woman and long-standing gender equity advocate said: "Winyarr Ganbina captures the lived experience and views of Indigenous women with disability. Their voices encourage greater inclusion for all in sport. The checklist is based on the experiences of our Red Dust Heelers team members, some are Paralympians, and will be a solid guide to initiating greater engagement and inclusion in sport."
Paralympics Australia Chief Executive Officer Catherine Clark said: "We know that women with a disability are underrepresented in sport, particularly Indigenous women. We also know that participation in sport has positive outcomes, including a sense of belonging, connection to community and improved physical and mental health. That is why Paralympics Australia believes in the potential of this project to open doors for Indigenous women to get involved and gain the benefits that come from involvement in sport. On a broader scale, PA is committed to acknowledging and championing the diverse cultures and histories of Aboriginal and Torres Strait Islander peoples through the platform of sport, which we know is such a powerful vehicle for inclusion and social change."
Watch Winyarr Ganbina short films of Indigenous women and the OAA Red Dust Heeler's checklist that provides insights to create inclusive communities for all people with disability in sport, including Indigenous people.
To arrange an interview with Professor Clare Hanlon, contact Frances Atkinson, Media Adviser, 0435 960 793, [email protected] or Leanne Miller (Outback Academy Australia) on [email protected].