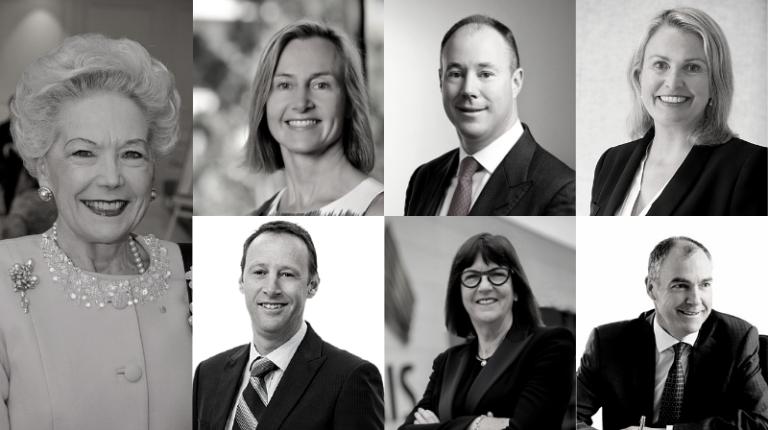 Philanthropist, AFL women's football pioneer, and Women in Sport advocate Dr Susan Alberti AC will host–chair the Australian Women in Sport Advisory Group.
The Advisory Group, made up of diverse members and organisations to promote cross-sector insights, includes some of Australia's most successful sport and business leaders. It will discuss the current state of women in sport, and identify where women in sport should be positioned by 2030. The group will identify associated priorities, and look for opportunities for organisations, regardless of sector, to work together to create a greater impact.
The Advisory Group is expected to create game-changing strategies to increase the pace of improvement for women in sport throughout Australia. These strategies will guide funding bodies and related government and private organisations, and create a streamlined focus to strengthen the position of women in sport over the next decade.
The Women in Sport Advisory group members include:
Kate Palmer - CEO Sport Australia
Professor Clare Hanlon - Susan Alberti Women in Sport Chair, Victoria University
Mark Anderson - CEO, Collingwood Football Club (past CEO Swimming Australia and Hockey Australia)
Julie Bissinella - Program Director, Male Champions of Change  Ltd
Peter Nash – Director Westpac, Mirvac and the John Lyng Group
Luke Sayers AM - CEO, PwC Australia
Professor Clare Hanlon (Chair of the Advisory Group) says: "This is an exciting time for women in sport. There is an increased understanding in the industry about why it is good for business to have more women and girls involved in sport, and the momentum is growing. To support this growth, we need to ensure innovative and strategic approaches are adopted. The outcomes created by this group of key influencers will help expand the reach of resources, embed strategies, and create systematic approaches to advance organisations and the opportunities they provide for women as leaders and participants in sport."
Kate Palmer, CEO of Sport Australia says: "The quest for gender equality in sport has come a long way, but there is still a long way to go. Women remain under-represented in sport, particularly in areas like coaching and executive roles. Diversity is critical in any industry, and it is important that we continue work to make sport the benchmark for a more equitable society."
Learn more about the Women in Sport Advisory Group and its members on the VU Women in Sport site.
Professor Clare Hanlon is available for interview to discuss the following:
Why is it crucial to encourage girls and women to lead and participate in sport?
What does the Advisory Group hope women in sport might look like in 2030?
What are some of the key barriers that prevent women and girls from participating in sport?
Why now is the time for key sporting industry leaders to come together to discuss the future of women in sport?
To arrange an interview with Professor Clare Hanlon, contact: Frances Atkinson, External Media, (03) 9919 4061, [email protected], 0435 960 793.