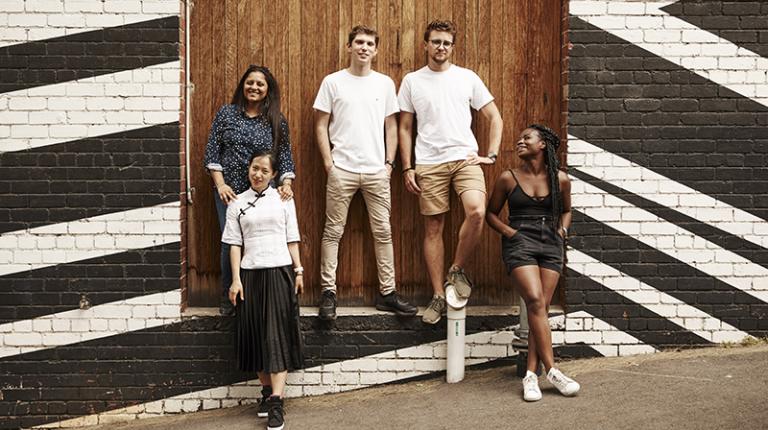 Victoria University international students can explore the tourism hotspots of Melbourne's west through a unique program launched this week.
'Hanging Local' will take overseas students on subsidised group tours to places they may not usually visit such as Werribee Zoo or Altona Beach, on immersive nature walks or cycling tours, and to evening events with other local students.
Developed in partnership with Western Melbourne Tourism, Get Lost Travel Group, and funded through the Victorian Government's Study Melbourne, the program aims to broaden students' knowledge of the region so they feel more at home and have local places to show family and friends when they visit.
VU's School for the Visitor Economy (SVE) Director Dr Jo Pyke said international students can often feel isolated and have difficulty connecting with other students, or don't make time for activities outside of study.
"The program will provide them with fun and engaging opportunities to discover the diversity and hidden gems of the region while making new friends."
Hanging Local will be rolled out for VU's 5000 international students at Orientation Week in February 2020.
Roopa Sreedhar, a VU PhD student, said she knows very little about Melbourne's west even though she has lived in Footscray for three years.
"I am looking forward to learning more about the natural beauty, the culture, and the histories of this region, and also meeting some new people."
Dr Pyke said tourism is one of the fastest growing sectors of the Australian economy and international students are major contributors.
Australian Government data shows the country's 600,000 international students spend about the same amount as the nine million or so other international visitors to Australia combined, since they stay much longer.
Victoria University has long been involved in Australia's visitor economy education, training and research. The SVE provides hospitality and tourism industries with qualified professionals to support growth across the sector by delivering courses at all qualification levels, from pre-vocational certificates through to PhDs.