Workshops for international bachelor & postgraduate students
This event has already taken place.
Meet other students and staff, and find out about life at VU and in Australia, at these free interactive workshops.
Come and discuss ways to balance study with work and free time. We'll workshop the best ways to find information and opportunities, and build networks and friendships.
The workshops are facilitated by Student Transition Mentors (STMs) and by VU staff from Student Wellbeing, Sport & Health and Career Development.
Very Useful Information workshops
Adjusting to a new culture: Getting to know the Australian way
10.00am - 12.30pm
This workshop explores challenges that international students face in a new environment.
Come and discuss Australian culture and lifestyle and learn how to:
improve your cross-cultural communication skills
make friends
manage your time
improve your confidence when interacting with others.
Student comments: "Enjoyed this session" "Informative and interactive" "Very interesting presentation"
Lunch
12.30pm - 1.15pm
Get to know other students and staff.
Healthy & Happy: Your OSHC & staying healthy
1.15pm - 2.15pm
Find out about the Australian health system, and get tips on healthy eating, exercise and wellbeing to stay healthy and happy.
We'll discuss:
accessing health advice
dealing with a medical emergency
when to go to hospital
home-visits by doctors
phone appointments with a doctor
paying for doctor appointments.
"She explained everything well and it definitely benefited me attending this. I would recommend it to others."
How to look for a job in Australia
2.15pm - 3.15pm
Find out about job seeking in Australia, for part-time work while studying and your future career, including:
resume styles
what to include in (and leave out of) Australian job applications
information about work rights and working conditions
the free services provided by VU Careers.
"Very enlightening" "really great... show us how people search jobs and how to be prepared for an interview"
VU Ready 1 – VU's IT Environment
3.15pm - 4.30pm
(includes afternoon tea)
This hands-on introduction to VU's IT environment will guide you through each VU system.
We'll cover:
MYVU student portal
login and password setting
student email
VU Collaborate – the student management system/blackboard
library website and search functionality.
"Student helpers [STMs] know what they were doing. They were knowledgeable."
Register
You can register for one, two, three or all four sessions. Lunch is included if you are attending a workshop immediately before or after lunch.
Places are limited so registration is essential.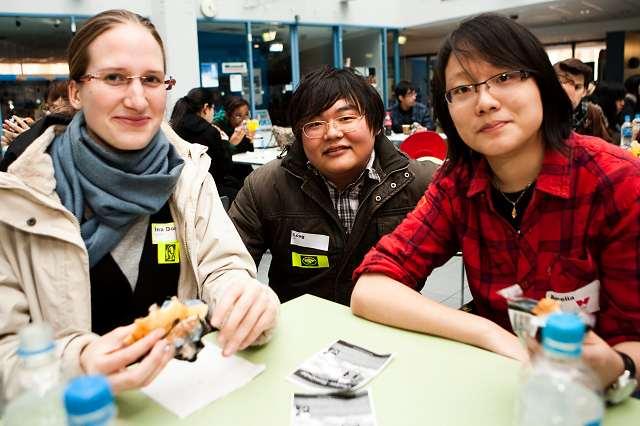 When?
This event has already taken place.
18 July 2017,

10:00am

to

4:30pm
Where?
Footscray Park Ballarat Road
Footscray
Australia