West of Melbourne Economic Strategy Launch
This event has already taken place.
Wednesday 6 December 2017
The Hon Steve Bracks AC and Professor Peter Dawkins AO invite you to the launch of the Economic Development Strategy for the West of Melbourne.
The Strategy has been produced by the West of Melbourne Economic Development Alliance (WoMEDA).
You may attend its official launch, where Steve Bracks will discuss the Strategy and lead a Q&A session with board members of WoMEDA.
Copies of the Strategy will also be available.
About WoMEDA
WoMEDA is chaired by Steve Bracks and represents a wide range of parties from the West, including local government and a number of major employers.
The focus of the Economic Development Strategy is very explicitly on strengthening employment in the West.
Employment hubs in the West
In order to encourage the development of local jobs, the Strategy focuses on three major employment hubs:
Footscray
Sunshine
Werribee.
For each hub there are specialised plans.
Clearly, the West is much more than those three hubs; however, building these three strong local hubs of employment will generate widespread benefits for the region.
There are also over-arching issues of catch-up, which need to be addressed.
Register to attend
There are limited places available. Please register your attendance below.
When: Wednesday 6 December 2017, 4.30pm - 6.30pm
Where: Sunshine Convention Centre, 460 Ballarat Road, Sunshine 3020
Parking available via Gate 10 (off Phoenix Street)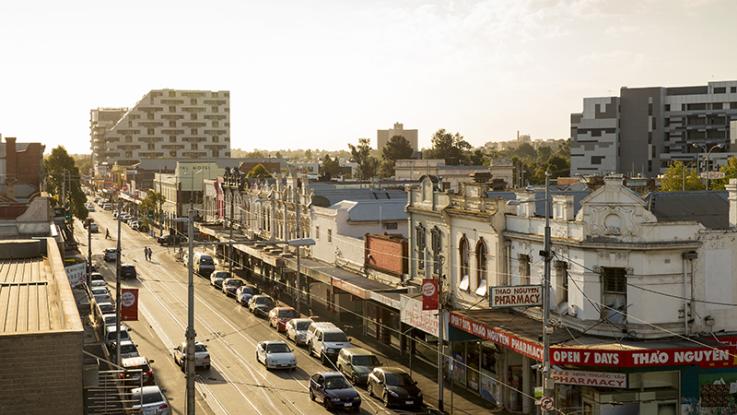 When?
This event has already taken place.
6 December 2017,

4:30pm

to

6:30pm
Where?
Sunshine Convention Centre 460 Ballarat Road Sunshine VIC 3020
Parking available via Gate 10 (off Phoenix Street)