VCE Careers Expo
This event has already taken place.
Make sure that you visit our stand at the VCE Careers Expo in May 2019 find out useful information about the VU Block Model, all of our courses, pathways, scholarships and more.
Victoria University will be attending the VCE and Careers Expo in May 2019 with information for new VCE Students.
The VCE Careers Expo is one of the largest events in Victoria offering useful information and resources for VCE Students. At Victoria University's stand, you can chat with us about our university courses and our TAFE courses at Victoria University Polytechnic, as well as meet some of our current students.
Seminar
'The new way to do uni: find out how we're different'
Make sure you don't miss our seminar on Sunday 5 May.
11.15am–12noon
Sunday 5 May 2019
Seminar Room 3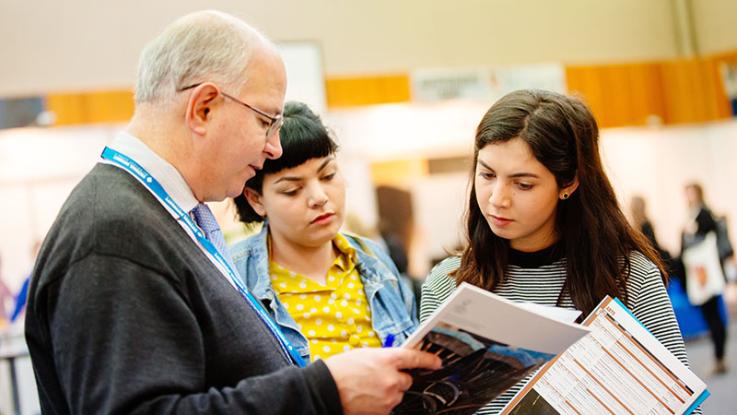 When?
This event has already taken place.
2 May 2019,

9:00am

to

3:00pm
3 May 2019,

9:00am

to

3:00pm
4 May 2019,

10:00am

to

4:00pm
5 May 2019,

10:00am

to

4:00pm