Two Views: Interpreting the Many Faces of Footscray
This event has already taken place.
Monday 1 May 2017

to

Friday 19 May 2017
Local artists Michael Weldon and Patrick Francis join forces to present portraits of Footscray's diverse characters. Weldon's detailed comic-style illustrations, previously published in The New Yorker and Time, will be juxtaposed with Francis' expressive and bold paintings, providing the viewer with a unique insight into the many faces of Footscray.
Michael Weldon is an established artist who has been professionally illustrating since 1997 with work published in magazines such as The New Yorker, Rolling Stone, The Big Issue and Time. He works with digital images and specializes in portraits using new media. Weldon resides locally.
Patrick Francis is an award-winning autistic artist whose work has been displayed in international exhibitions, including the United Nations-New York, and he regularly contributes towards ArtLife and Arts Access projects. Francis is a young contemporary painter who often discards details in order to simplify the image to its essential elements.
Weldon and Francis have joined forces to explore the story of the vibrant and diverse community that makes up Footscray ranging from the local residents to the student body of Victoria University. The collection of portraits on display highlights the variety of cultures and backgrounds that can be found here in Footscray.
The portrait subjects were chosen by community recommendation through social media with an emphasis on a broad scope of age, ethnic background, gender, style and religion. The choice of subjects reflects the composition of the community around Footscray and within VU.
This partnership between Francis and Weldon creates a presentation of two completely different takes on the subject, resulting in two different views of each subject's spirit. The side-by-side display of both artist's work shows off the juxtaposition of the two unique styles.
Public Program
Two Views will run from 1 May - 19 May 2017 at VU at MetroWest (Footscray).
The exhibition will be open from 9.00am - 5.00pm daily.
This is a free exhibition.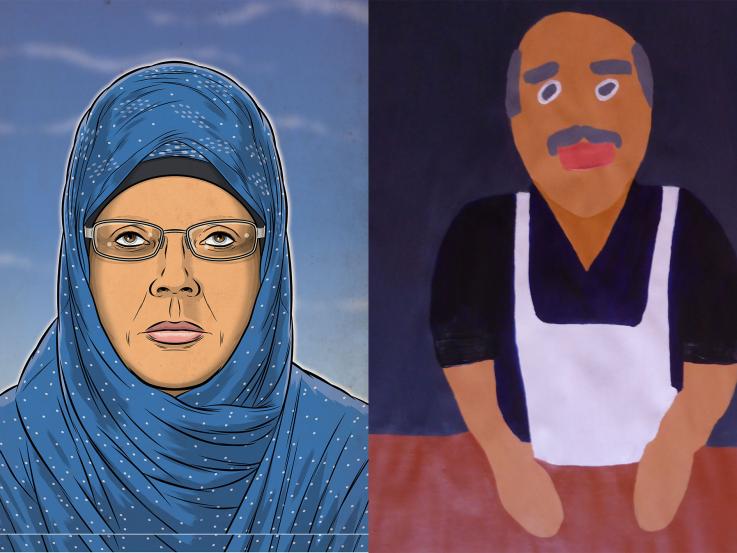 When?
This event has already taken place.
1 May 2017, 9:00am

to

19 May 2017, 5:00pm
Where?
VU at MetroWest (Footscray) 138 Nicholson Street
Footscray
Australia