Special Display: Race and Racial Discrimination
This event has already taken place.
Vist the library to view the Special Display about Race and Racial Discrimination, marking the International Day for the Elimination of Racial Discrimination on 21 March.
VU Library invites you to see the display, created as part of Cultural Diversity Week celebrations from 18 to 22 March.
Materials from all areas of the Special Collections will be on display to showcase how 'Race' and 'Racial Discrimination' are part of conversations about various topics, affecting various groups, including:
Aboriginal Australians
Black Americans
Inequality 
Law and legislation
Emigration and immigration
Exploitation
Employment
Colonial rule in Papua New Guinea
Ethnic discrimination and exclusion in Fiji
Crimes against humanity in Timor-Leste
To access Special Collections materials for research or inspiration, check the Library Guide How to access and use Special Collections.
Email [email protected] with any questions, or to make an appointment.
Perspective on Cultural Diversity
During Cultural Diversity Week from 18-22 March, visit our campus libraries and add your perspective to the Cultural Diversity Board: 'How do I connect and belong to VU as a culturally diverse university?'.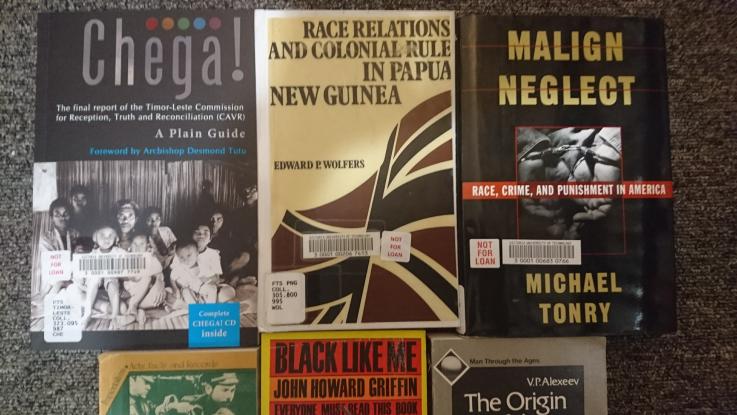 When?
This event has already taken place.
Thursday 21 March, 10am-2pm
Where?
Footscray Park Ballarat Road
Footscray
Australia
Footscray Park Library, Building P, Level 2.