Sami Shah Gets Schooled
This event has already taken place.
Join us for a special Game Changers Conversation at the Footscray Community Arts Centre as part of the inaugural Learning on the Edge program. 
Local secondary school students will give ABC radio broadcaster Sami Shah a run for his money in this unique twist on the common debate. Tackling a range of topics brainstormed by the schools involved, who will come out on top?
Register
This event is free and open to the whole community.
About Sami Shah
Comedian, Writer and Broadcaster, Sami Shah has been profiled in the New York Times and ABC's Australian Story, and appeared on BBC Radio 4, BBC Asian Network, TEDx, The Project, and the Soho Theatre.
Sami wrote and performed a two-part series for BBC Radio 4 Beginner's Guide to Pakistan, and appeared as a panelist on QI with Stephen Fry. Sami won the award for Best Local Act at the 2013 Perth International Comedy Festival, and Best WA Comedy at 2016 Fringe World. His autobiography, I, Migrant, has been nominated for the NSW Premier's Literary Award, and the Russell Prize for Humour Writing.
Sami produces a weekly podcast, Sami Says. He has written columns for Fairfax Media, the Brisbane Courier Mail, SCOOP Magazine, and many other publications, and is a frequent contributor on ABC RN.
About the Game Changers Conversation Series
The Game Changers Conversation series presents pivotal ideas, personalities and moments in Australia's evolving story for public discussion and debate. It is a project of the Footscray University Town initiative – a partnership between Maribyrnong City Council and Victoria University that sees education, jobs, creativity and opportunity at the heart of the future of Footscray.
About Learning on the Edge
Discover the wonders of learning in unconventional ways through a series of mind-expanding interactive events in Footscray from 16 to 17 November.
Learning on the Edge is a Victoria University Footscray University Town initiative, in collaboration with Victoria University Polytechnic, Maribyrnong City Council and community partners, to celebrate the Year of Lifelong Learning.
Featuring seven unique learning experiences at locations across Footscray, Learning on the Edge puts a twist on everyday learning by encouraging participants to get out of their comfort zones.
Visit the Learning on the Edge website to find out more.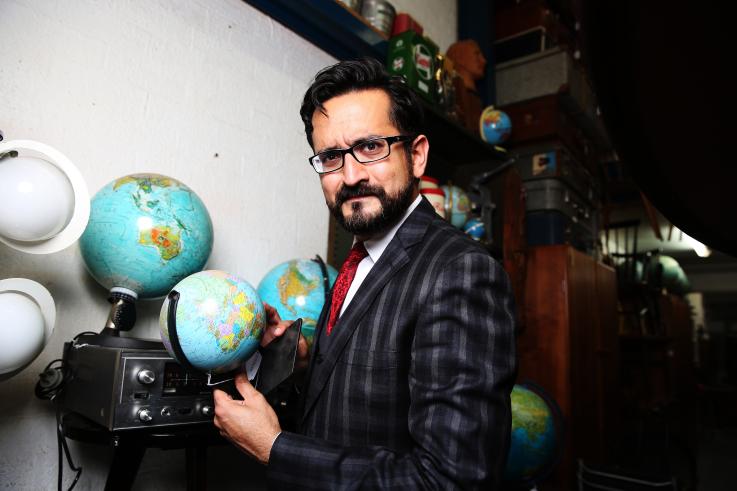 When?
This event has already taken place.
Pop-up bar open: 5.30pm - 6pm
Conversation: 6pm - 7.30pm
Where?
Footscray Community Arts Centre 45 Moreland Street Footscray VIC 3011