Quentin Bryce talks about young women & leadership
This event has already taken place.
Thursday 10 September 2015
On 10 September 2015, Sir Zelman Cowen Centre will hold a Young Women and Leadership event with the Honourable Dame Quentin Bryce AD CVO, Australia's first female Governor-General, at VU's City Queen campus in Melbourne.
The topic, Young Women and Leadership, reflects Ms Bryce's renowned experience working with women and young people and aims to engage young women from high schools in Melbourne's western region.
Selected students will have the opportunity to ask questions in the discussion and to meet Ms Bryce personally.
Students could apply to attend/ask a question
Attendance at the event is closed except for selected, invited secondary schools.
Since places are limited we asked students from the invited schools to complete a short application identifying:
the issues they would advocate if they were Governor-General for a week

a question they would like to ask Ms Bryce.
A selection of students will be given the opportunity to ask their questions at the Q&A and meet Ms Bryce personally.
Two of the young women who applied to attend and ask Ms Bryce a question are:
Footscray City College school captain, Angela Velasquez
The Honourable Quentin Bryce AD CVO
Ms Quentin Bryce has enjoyed a rich and distinguished career as an academic, lawyer, community and human rights advocate, senior public officer, university college principal, and vice-regal representative in Queensland, and Australia.
On 5 September 2008 Quentin Bryce was sworn in as Australia's twenty-fifth Governor-General. As the first woman to take up the office, she was a pioneer in contemporary Australian society, and yet one who brought more than 40 years of experience in reform, community building and leadership to the role. Her term concluded in March on 27 March 2014.
About the Governors-General series
This lecture is part of a series of lectures which will be delivered by the current and three former Governors-General.
The Governors-General series was designed as a tribute to the intellectual contributions and influence of the late Sir Zelman Cowen, Australia's 19th Governor General, who is also the namesake of VU's well respected legal education and research institute, the Sir Zelman Cowen Centre.
The lectures will be hosted by former Commonwealth Attorney-General Nicola Roxon, an adjunct professor in VU's College of Law and Justice and Chair of the Sir Zelman Cowen Centre.
Contact us
Contact us if you would like more information: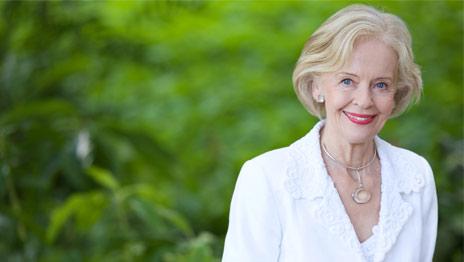 When?
This event has already taken place.
10 September 2015,

5:00pm

to

6:15pm