Project management as a career in the VUCA world
This event has already taken place.
AIPM (Australian Institution of Project Management) and VU discuss the project management career path in our uncertain world, on 30 August at the Flinders Street Campus.
Come and learn about the future of project management in our VUCA (Volatile, Uncertain, Complex & Ambiguous) world. Engage with professionals, academics and leaders in project roles across various industries, and hear about the skills that will be needed to adapt to the fast-changing project management world.
This will be a day of 360º Conversation – engaging you with speakers and facilitators.
Project leader panel
Dan Birmingham
Project Director, Huawei Technologies
Dan is an experienced Project and Program Director with formal general management training and a wealth of project and program management experience across Telecommunications, Resources and Construction sectors. His successes include senior roles as Huawei Program Director for VHA, Project Director for the Silcar Thiess Services Joint Venture for the NBN Passive Fibre roll out across NSW and Queensland, Program Manager for OSS Infrastructure under Telstra's IT Transformation and the lead PM across a number of programs for the Telstra Next G Network with Ericsson.
Veronica Furnier-Tosco
Acting Director, Infrastructure Operations and Delivery, Assets Planning & Management, Jurisdiction Services, Court Services Victoria
As Acting Director Infrastructure Operations and Delivery, Veronica is responsible for leading and coordinating the delivery of the asset portfolio operations management and overseeing the management of a diverse portfolio of state-wide court facilities. Veronica has over 20 years' experience delivering all phases of multimillion dollar construction projects and is passionate about continuous improvement and championing diversity and social responsibility within the construction industry.
Chris Latcham
Associate Director, KPMG Australia
Chris is a senior member of the Transformational Program Management service line at KPMG, a Management Consulting business. Chris' focus is on establishing and operating clients' Program Management Office (PMO).
Chris' engagements have included: senior roles in various PMO Defence projects, supporting the SA government's department establishment of a PMO, reviewing of the CFA volunteer engagement in the Integrated Fire Management Planning process, and leading the development of a transition plan for the Australasian Fire and Emergency Service Authorities Council to take on new service delivery
Kevin Worrell
Project Director, Honyeater Project, Dulux Paints
Kevin Worrell is renowned in the field of infrastructure management for the execution of high-capital value projects. Kevin has degrees in architecture, town planning and postgraduate studies in service marketing and market modelling. Kevin's experience encompasses decades of assignments in domestic and international environments.
Leading billion-dollar, multi-stakeholder projects in the UK and Australasia, he's coordinated remote teams to produce internationally recognised innovations and real environmental planning and sustainability outcomes. Most recently he has lead a high-profile five-year development project for Dulux Paints Australia to design and build the most advanced decorative paint factory in the world.
Daniel Yim
Lawyer, Gilbert + Tobin
Daniel is a senior lawyer in Gilbert + Tobin's Banking + Infrastructure group. He sits on the firm's innovation committee, with a focus on the development of project management tools both for in-house and external lawyers. Daniel also worked for several years as a consultant in-house lawyer, and has particular expertise coordinating international teams within large organisations on transformative projects.
Register
Register to attend by 23 August 2018.
Event details
Venue: Convention Centre, level 12, City Flinder Campus, Victoria University
Date: Thursday 30 August 2018
Time: 5.45pm for a 6pm start
Points: 6 CPD Points
Cost: $25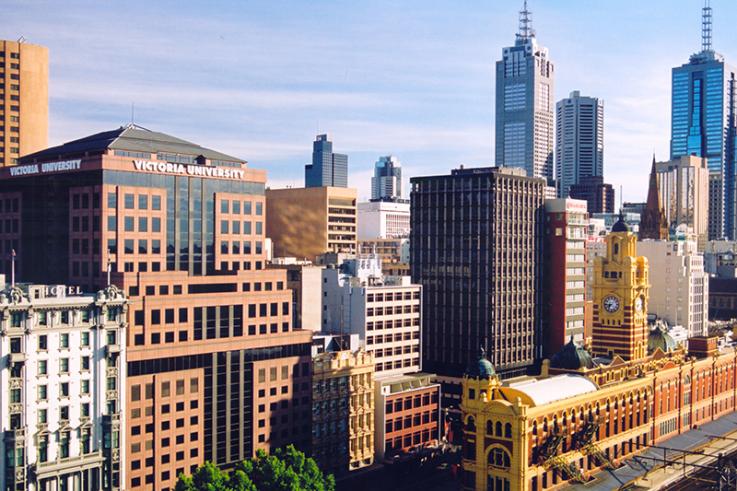 When?
This event has already taken place.
30 August 2018,

5:45pm

to

8:00pm
Where?
City Flinders 300 Flinders Street
Melbourne
Australia
Victoria University Convention Centre
Level 12