Nonna to Nana: Stories of Food and Family
This event has already taken place.
Thursday 29 March 2018

to

Saturday 21 April 2018
Jessie and Jacqueline DiBlasi love food and family. They recall Sunday lunch – a DiBlasi family tradition spent sitting around the extendable table at their Nonna Giovanna's house. 
Dubbed affectionately 'Sunday Spaghetti' the sisters tell how family gathered to eat, talk, share stories from their week and enjoy Nonna's lovingly prepared home-cooked food.
'She created the quiet heart of the family where busy lives could rely on the coming together at Nonna's every week, if only to share a simple bowl of pasta', they said.
This memory formed the inspiration behind their project Nonna to Nana, which documents grandmothers and their favourite recipes in a beautiful coffee-table cook book and subsequent photographic exhibition. 
Jessie and Jac started talking to friends and family, while acquaintances and even strangers came forward to volunteer their own grandmothers' – along with their - most loved recipes. Over time they became aware of a need to document and celebrate the histories, traditions and recipes of this fast-disappearing generation of matriarchs.
The sisters were invited into the homes of over 15 grandmothers, from diverse cultural backgrounds, all over Australia. They set out with camera and an open ear, to document the living culinary traditions of each unique grandmother. Sitting in their kitchens, Jessie and Jac began an open conversation – and they were told stories, often while recipes and culinary techniques were taught.
The exhibition presents photographs and anecdotes, celebrating the diverse culinary traditions of Australia's grandmothers. 
Events
Exhibition Launch/Monte Carlo Bake Off
Date: Thursday 5 April, 3-5pm
Location: VU at MetroWest
Free
 
Spend a Thursday afternoon making gooey, delectable Monte Carlo biscuits with Jessie and Jac DiBlasi, the creators of Nonna to Nana: Stories of Food and Family. This special event officially launches the Nonna to Nana exhibition. Enjoy a biscuit and a cuppa while you learn about how you can document your own family recipes.
Long Lunch
Date: Saturday 21 April, 12-2pm
Location: VU at MetroWest
$10, includes a glass of wine, lunch and cooking demonstration
All proceeds donated to ASRC
 
Join artists and sisters Jessie and Jac DiBlasi for a long lunch and recipe demonstration. The long lunch will incorporate recipes from the Nonna to Nana book with the backdrop of the exhibition featuring Nonnas and Nanas from all over Australia.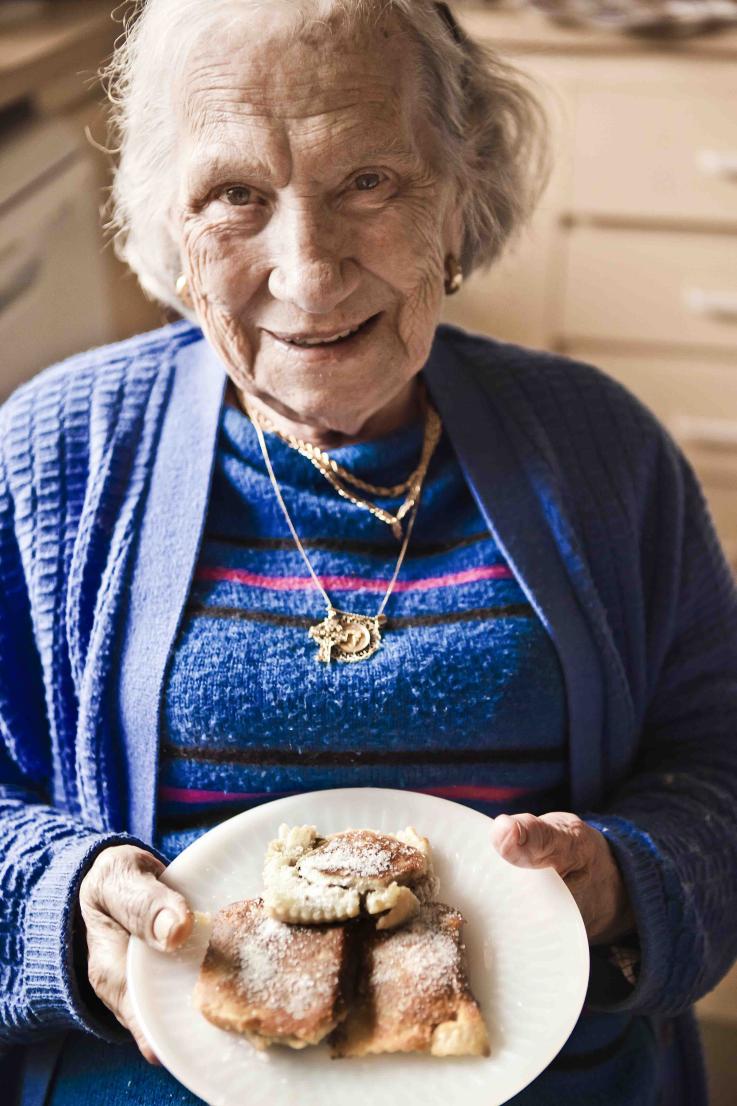 When?
This event has already taken place.
Exhibition: Thursday 29 March – Saturday 21 April
Exhibition Opening & Monte Carlo Bake Off: Thursday 5 April, 3 - 5pm
Long Lunch Closing Event: Saturday 21 April, 12 - 2pm
Where?
VU at MetroWest (Footscray) 138 Nicholson Street
Footscray
Australia