National Sport Integrity Forum 2018
This event has already taken place.
The Sport Australia Hall of Fame (SAHOF), Victoria University and the Australian Sports Commission share a common goal to promote the achievement of sporting excellence aligned with integrity.
Together we hosted the third National Sport Integrity Forum on the opening night of the National Sports Convention on Monday 16 July, at the Melbourne Convention and Exhibition Centre.
Topic: Winning at any cost, the national debate
We are a country of sports lovers; we love nothing more than seeing our national heroes raising the cup or adorned in gold. But what price are we willing to pay?
Where is the balance between playing hard but fair and going over the line to win at any cost?
In history's page, let every stage, advance Australia Fair-ly.
This forum will generate thought-provoking, in-depth discussions on the moral, legal and ethical issues related to the cost of winning. It will explore how an ethical framework can be maintained to ensure that Australians of all generations retain their trust in the value and importance of sport in our society.
Read the official media release.
Hosts
The forum was hosted by:
John Wylie AM – Chair, Australian Sport Commission
John Bertrand AO – Chairman, The Sport Australia Hall of Fame
Professor Peter Dawkins AO – Vice Chancellor and President, Victoria University.
The discussion will be facilitated by journalist Tracey Holmes.
Panel of experts
Kate Palmer
Chief Executive Officer, Australian Sports Commission
One of Australia's leading sport administrators, Kate Palmer was appointed as the Australian Sports Commission's Chief Executive Officer in January 2017.
Prior her appointment, Palmer spent 10 years as Chief Executive Officer of Netball Australia. During this time, netball grew to be among the largest participation sports in Australia, the Diamonds remained on top of their sport worldwide, Netball Australia's revenue more than tripled in seven years and the national netball competition was re-imagined twice.
Palmer has also previously served as Chair of the Victorian Institute of Sport as well as CEO of Netball Victoria. Palmer is a member of Chief Executive Women and has an honours degree in Sport Science and a masters in Sport Management.
In her leadership positions in Australian sport, Palmer has created organisations that have excelled in high performance and growing community participation, with good governance and people management. Palmer is regarded as one of the most successful administrators in leading transformative organisational change.
David Howman CNZM
Chair of the Athletics Integrity Unit (IAAF), member of the independent panel for the Federal Government instigated review of Australia's Sports Integrity Arrangements as part of the development of the National Sport Plan and former head of WADA
David Howman CNZM is the Chair of the International Association of Athletics Federations (IAAF) Athletes Integrity Unit, as appointed by the IAAF Council in April 2017. He is also currently the Chair of World Squash Ethics Commission, was a member of the Australian Government's Panel reporting on Sport Integrity, and holds the position of Adjunct Professor at Auckland University of Technology.
Howman was Director General of the World Anti Doping Agency (WADA) from 2003 until July 2016. He was instrumental in shaping WADA into a respected and unified global organisation responsible for regulating and monitoring world sport and world governments. He forged many partnerships globally, including a pivotal partnership with Interpol that culminated in a MOU in 2009.
Howman began his time with WADA as a Foundation Board member representing Oceania in 1999, and served as Chair of the Legal Committee. He was Deputy Chair of the Independent Anti Doping Observer team at the 2000 Sydney Olympic Games, and the Chair of that mission at the 2002 Winter Olympic Games in Salt Lake City.
Among other positions, David has been Chair of New Zealand Tennis, Fair Play Citing Commissioner for SANZAR and New Zealand Rugby, a board member for the Hillary Commission for Sport (now Sport New Zealand), and a Board Member of the New Zealand Sports Foundation.
David practises as an independent barrister in Wellington.
Ann West
Head of Integrity and Compliance, Tennis Australia
Head of Integrity and Compliance at Tennis Australia, Ann West brings outstanding credentials in sports administration to the National Sport Integrity Forum.
With more than 40 years of experience in sports administration, both as a volunteer and professional, along with a background in law enforcement, West has been responsible for the creation and implementation of the Tennis Australia National Policy Program including Anti-Doping and Member Protection policies.
West also aided the Independent Review Panel (IRP), which investigated the effectiveness and appropriateness of the global tennis anti-corruption program. West will be responsible for the development and implementation of all recommendations of the IRP within Australia and the cooperation with the Royal Commission into Institutional Responses to Child Sexual Abuse, developing Tennis Australia's Safe Guarding Children Guidelines and subsequent education programs for players, coaches, clubs, volunteers, officials, and parents.
Steve Hooker OAM
Australian Olympic Committee's Athletes' Commission Chair, Sport Australia Hall of Fame Member and 2008 Olympic Gold medallist (pole vault)
Pole vault sensation and Australian Olympic Commission Athletes Commission Chair Steve Hooker is the first Australian man to ever hold both the Olympic and world titles concurrently in an athletics event.
Hooker's reign as the best in the world reached an apex at the Beijing Olympic Games in 2008 when he won gold with a then-Olympic-record clearance of 5.96m. In doing so he became Australia's first Olympic Pole Vault champion and the first Australian field athlete to win an Olympic title in 60 years. The following year he entered the world championships in Berlin with an injury and won the title with just two attempts and one successful vault in the final.
First elected as a member of the AOC Athletes' Commission in 2012, Hooker was voted Chair in 2016. The role of the Athletes' Commission is to advise the AOC Executive on all matters relating to the Olympic Movement from an athlete's perspective.
Hooker set a National Record of 6.06m in Boston in 2009, and is still the third highest jumper in history. In 2017 Steve was inducted into The Sport Australia Hall of Fame as an Athlete Member, the first pole vaulter to receive this honour.
Michael Warner
Herald Sun Journalist
Herald Sun
journalist Michael 'Mick' Warner is recognised as one of Australia's finest sports scribes, having applied his expert investigative and feature-writing skills on all major sport topics throughout a decorated career.
Warner's work alongside News Corp colleagues Mark Robinson and Chip Le Grand saw the trio acknowledged with the 'Best Reporting of an Issue in Australian Sport Award' for their work on the Essendon drugs scandal at the Australian Sports Commission Media Awards in 2014.
Warner won the Sports News Quill from the Melbourne Press Club for "Drugs, Lies and Cover-ups" in 2017. He was also recognised with the Most Outstanding News Report award from the AFL Media Association Awards in 2015.
Warner appears regularly on 3AW in Melbourne.
Opinion pieces
Diving is just like ball tampering, so don't let World Cup cheats prosper a piece by Professor Hans Westerbeek Victoria University Pro-Vice Chancellor, Sport Strategy
Leaders in sport
Victoria University is an internationally leading university in the field of sport science and sport business. We have world-leading academic staff and deep industry collaborations on matters of integrity in sport, via the Institute for Health and Sport (IHES).
Media experts
Contact our leading academics with expertise in topics related to integrity in sport for media and other enquiries - search for an expert.
Hans Westerbeek, Pro-Vice Chancellor, Sport Strategy
Phone: +61 3 9919 9473
Email: [email protected]
Twitter: @westerbeekHANS
Hans' biography
Business of football (soccer)
Commercial development of sport
Destination marketing/branding through major sport events
Social value of sport
Sport business and sport marketing
Strategic management of sport and sport organisations.
Erik Schwarz, Director of Teaching and Learning, Senio Lecturer Sport Management
Phone: +61 3 9919 4435
Email: [email protected]
Erik's biography
Authentic and ethical leadership in sport
Transformational leadership in sport
Organisational change and sport.
Elisabeth Wilson-Evered, Professor in Business
Phone: +61 3 9919 9264
Email: [email protected]
Twitter: @DoctorEWE
Elisabeth's biography
Authentic and ethical leadership in sport
Transformational leadership in sport
Organisational change and sport.
Dennis Hemphill, Associate Professor in Sport Ethics
Phone: +61 3 9919 4486
Email: [email protected]
Dennis' biography
Anti-doping policy and human rights
Performance enhancement, health and integrity in sport
Player rights, safety and welfare
Professional ethics in sport/exercise science
Research integrity and ethics.
Ramon Spaaij, Associate Professor in Sport Sociology
Phone: +61 3 9919 4683
Email: [email protected]Twitter: @Ramon_Spaaij
Ramon's biography
Exclusion and inclusion in sport
Sport and community development
Anti-terrorism and major sporting events.
Ian Fullager, Sessional Staff member & Lander & Rogers Lawyers | Corporate
P/G Unit: Sport, Law and Regulation Lander & Rogers Lawyers | Corporate
Mobile: 0439 800 031
Email: [email protected]
Doping
Governance
Role of Ethics and Integrity Committees.
Clare Hanlon, Associate Professor in Sport Management
Camilla Brockett, Senior Fellow – Sports Partnership
Phone: +61 3 9919 5526
Email: [email protected]
Camilla's biography
High performance sport management and policy development
Athlete development pathways
Sport management systems for sporting organisations.
Craig Fry, NHMRC Career Development Fellow & Associate Professor
The Centre for Cultural Diversity & Wellbeing
Phone: +61 3 9919 5315
Email: [email protected]
Craig's biography
Health ethics
Drugs in society
Doping in sport
Anti-doping policy in sport.
Michael Burke, Senior Lecturer in Sport Ethics
Phone: +61 3 9919 4238
Email: [email protected]
Michael's biography
Abuse and harassment in sport
Drug use by athletes
Equal opportunity legislation and sport
Ethics and sociology of sport
Ethics of coaching
Sexual consent.
Partners
Presenting partners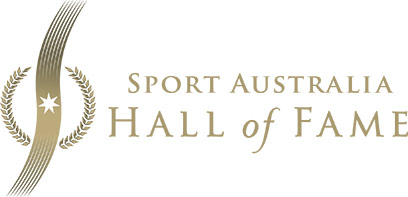 Support partners


Previous integrity in sport forums
2016 forum: In governance we trust - sport in crisis
Sport is in a global crisis. Global sports such as athletics, tennis and football, and domestic sports and codes such as AFL, NRL and Racing all under an increased spotlight through issues of integrity and ethics. The problems are far-reaching, and the impacts significant.
Bribery, corruption, and cheating exposed at the highest echelon of global sports have dominated recent headlines, along with basic inefficiencies of many current sport administrations.
How does this transpire? How can it be solved? Where does the responsibility lie? What role does government, administrators, coaches and participants have in ensuring good governance at all levels of sport?
The second Integrity in Sport Forum on Monday 9 May, 2016 asked and answered these questions. The forum was attended by over 200 Australian sport leaders, and tackled the issues with a stellar panel of national and international experts - led by Australia's most experienced sports administrator Kevan Gosper AO.
The conversation was broad, wide-ranging and challenging, with a diverse range of opinions on key topics.
2014 forum: Winning at what price?
When does winning become more important than the sport or the athlete? What role do organisations play in creating the right environment? How, as a collective, can we work on creating an industry that embodies those principles that we all see as important?
The inaugural Integrity in Sport Forum was held on Tuesday 27 May, 2014, and featured a stellar line up including sports ethicist Dr. Pippa Grange, AFL CEO Andrew Demetriou and Olympian Kim Crow.
When?
This event has already taken place.