Movie screening: Open access to research
This event has already taken place.
To mark International Open Access Week (22–28 October), VU Library invites you to the movie screening of Paywall: The Business of Scholarship.
The newly released documentary, produced by Jason Schmitt, Associate Professor of Media and Communication at Clarkson University, provides perspectives on the theme of 2018 International Open Access Week, 'Designing Equitable Foundations for Open Knowledge'.
It examines the rationale behind the $25.2 billion a year paid to for-profit academic publishers, and the 35-40% profit margin associated with top academic publisher Elsevier, comparing this with profits made by tech companies such as Apple, Facebook and Google.
Featuring interviews about the consequences of exclusion – when paywalls deny researchers, doctors, students and innovators access to the latest research – the film addresses the importance of authors retaining copyrights to support open access.
Paywall: The Business of Scholarship screening
Making research open access
VU researchers can make their research open access via Victoria University Research Repository. It is an open access repository showcasing the research and scholarly outputs of VU staff and higher degree research students.
Both the Australian Research Council (ARC) and the National Health and Medical Research Council (NHMRC) have open access policies in place. If your research is funded by either of these bodies, contact the VU Research Repository (VURR) team via [email protected] for help with meeting your obligations. The team is experienced in interpreting publishers' copyright policies and will help determine which version of your work to make available to meet the conditions of your grant.
Publishing open access
Victoria University encourages the open access publication of research outcomes for increased dissemination, citation and greater impact of its research output. Victoria Univesity has funds available to support the article processing charges from the following publishers covering a large number of journals:
BioMed Central
Wiley & Sons
Taylor & Francis
PLOS
For more information, see Open Access publishing and NHMRC/ARC mandates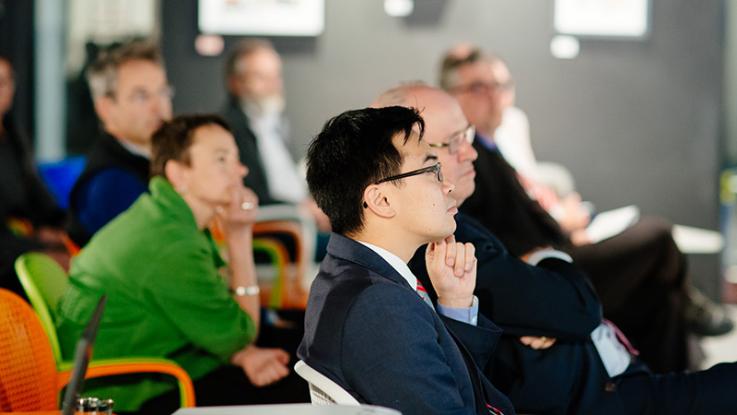 When?
This event has already taken place.
Tuesday 23 October, 10am-11.30am
Where?
Footscray Park Ballarat Road
Footscray
Australia