Inaugural African Diaspora Women Summit
This event has already taken place.
Monday 26 June 2017

to

Tuesday 27 June 2017
We invite you to discuss and share experiences, strategies and opportunities with and for women in areas of health, leadership, finance and personal development.
This is the first summit of its kind anywhere in the world, led by Africa women in the diaspora, for African women in the diaspora and others. 
We aim to bring together service providers, professionals, NGOs, educators, business leaders, entrepreneurs in the diaspora (Australia, Asia Pacific, Europe, the Americas) and mainland Africa. We will share experiences targeted at women emancipation, with a focus on the African women and girl child.
The diversity of the organising committee demonstrates the need for a summit in this area.
Theme: Celebrating African Women, Their Voices
The African Diaspora Women Summit is about women, irrespective of race, celebrating with and empowering fellow women, the wider society and other diverse communities.
We will host panel discussions on the following topics:
community leadership and development
youth health and financial independence
law and justice
political engagement
women in leadership and business
economic independence
cultural practices
family violence.
Guest speakers
Our guest speakers include leaders in the African community, VU representatives, and successful women from the Africa diaspora:
Juanita Agard, cyber security professional, one of the few women in her profession at NASA
Peter Dawkins, President and Vice-Chancellor Victoria University
Eiman Kheir, Policy Officer: Middle East, Asia and Oceania, Directorate of Citizens and Diaspora Organizations, African Union Commission
Ahmed El Basheer, Acting Director of the Citizens and Diaspora Organization, Directorate of Citizens and Diaspora Organizations African Union Commission
Kyeretwie Osei, Policy Officer – Americas and Caribbean Directorate of Citizens and Diaspora Organizations African Union Commission
Dr Mimmie Claudine Ngum Chi Watts, academic and lecturer, College of Health & Biomedicine, Victoria University.
Who should attend?
Leaders and community members from our diverse society are invited to attend:
service providers
leaders
gender advocates
men and women of every race.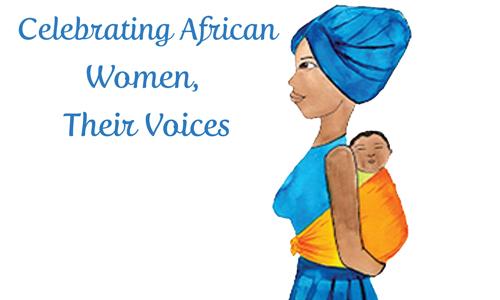 When?
This event has already taken place.
26 June 2017, 8:00am

to

27 June 2017, 4:00pm
Where?
City Flinders 300 Flinders Street
Melbourne
Australia
Victoria University Convention Centre, Level 12