In conversation with... Andy Griffiths (for grown-ups)
This event has already taken place.
Join best-selling writer Andy Griffiths for an in-depth discussion about fairy tales, real life and being a celebrity for kids.
The discussion is presented by VU's Professional Writing & Editing courses as part of its In Conversation with... series with Australia's best writers and artists (previously known as Rotunda in the West).
Our second In Conversation with... features Andy Griffiths, a MEGA best-selling writer of more than 30 books for children. His books regularly top the best-seller charts for weeks on end.
But why is this a session for grown-ups?
Andy's books have been very contentious over the years, for various reasons. We'll be talking about gruesome fairy tales, where they connect with his stories and the real versions of Pinocchio, Grimms tales and Struwwelpeter. Andy is also passionate about 80s indie rock music, so we'll delve into that, and the ups and downs and expectations of being a top celebrity in the world of primary school children (and their parents and teachers!)
Event details
In Conversation with... Andy Griffiths will be held at the VU Bar at VU's Footscray Park campus.
Time & date: 6.30pm on Thursday 11 June.
Cost: Tickets are $15 full or $10 concession and are available for purchase at the door.
Meals, drinks and books are available for purchase.
RSVP
Please RSVP to [email protected] or call +61 3 9919 2904 and leave a message. This helps the bar to plan their staffing.
About In Conversation with Creative Australians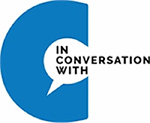 In conversation with Creative Australians (previously Rotunda in the West: Conversations with Creative Australians) is an innovative series presented by Victoria University's Professional Writing and Editing courses.
Previous Rotunda guests include Nicola Roxon, Father Bob Maguire, Raimond Gaita, Michael Leunig, Kerry Greenwood, John Marsden, Alice Pung, Hannie Rayson, William McInnes and Helen Garner. Guests have also enjoyed poetry readings on a double-decker bus and literary walks in Footscray.
We hope you keen Rotunda attendees will continue to come along and enjoy our events – bring friends and family. We'll be continuing Rotunda's proud record of wonderful evenings with Australia's best writers and artists.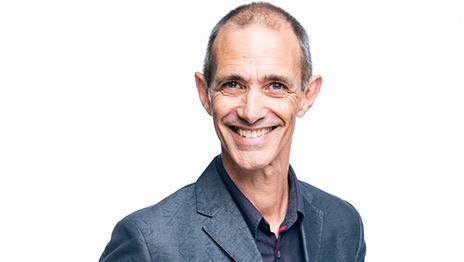 When?
This event has already taken place.
Arrive at 6.30pm for a 7pm start.