Game Changers: Doing Business in Footscray
This event has already taken place.
Footscray's CBD has grown through layers of migration and increased development. In this unique Game Changers Conversation, meet the businesses that make up downtown Footscray. 
What makes a thriving business precinct and how do you sustain it? This Conversation will explore how businesses are working together to emphasise the diverse landscape of Footscray and attracting people to the area.
Key questions will be investigated such as:
How do changes in Footscray's CBD compare to precincts such as Smith/Brunswick Street?
What does the Footscray precinct look like now and what will it look like in the future?
How is the Footscray precinct unique and how is this supported?
Register
This event is free and open to the whole community.
Speakers
Jo Harvey, Co-owner of Back Alley Sally's
Gemeda Adem, Founder and CEO of Total Print Solutions
Stuart Lucca-Pope, Co-owner of Littlefoot Bar and President of the Footscray Traders Association
Alana Kingston, Co-owner of Perfect Splash
About the Game Changers Conversation Series
The Game Changers Conversation series presents pivotal ideas, personalities and moments in Australia's evolving story for public discussion and debate.
It is a project of the Footscray University Town initiative – a partnership between Maribyrnong City Council and Victoria University that sees education, jobs, creativity and opportunity at the heart of the future of Footscray.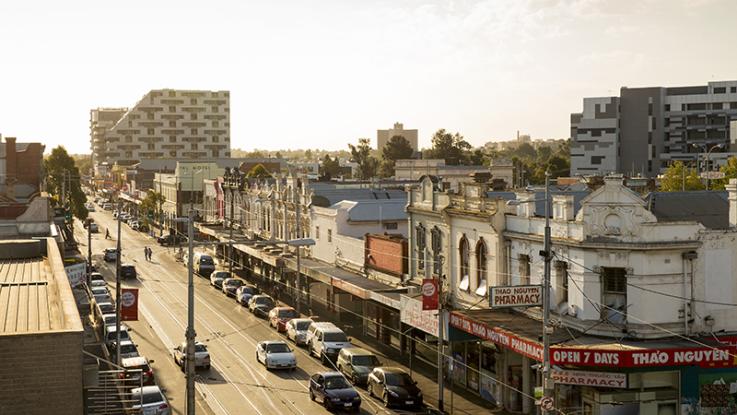 When?
This event has already taken place.
Pop-up Bar
5.30pm-6pm
Conversation
6pm-7.30pm
Where?
VU at MetroWest (Footscray) 138 Nicholson Street
Footscray
Australia