Cultural Diversity Week 2019
This event has already taken place.
Tuesday 19 March 2019

to

Saturday 23 March 2019
Join your fellow students and staff to celebrate Cultural Diversity Week from 18 to 22 March 2019 – in a series of fun and thought-provoking events.
This is the second year that VU is celebrating Cultural Diversity Week. Our activities mark the International Day for the Elimination of Discrimination on March 21 and coincide with the Victorian Cultural Diversity Week.
All week, at VU Libraries across all campuses, you can add your perspective to the Cultural Diversity Board: 'How do I connect and belong to VU as a culturally diverse university?'
Register for the VU events online.
Events & celebrations
Tuesday 19 March
Lunar New Year theme
Come along to celebrate the Lunar New Year with musical performances, games, Chinese calligraphy and traditional red pockets (envelopes).
Foods and drinks will be provided.
11.30am – 1.30pm
City Flinders – Level 9
Wednesday 20 March
Taste of Africa
Have fun with our African community, taking part in African drumming workshops, an Ethiopian tea/coffee ceremony, and games.
Foods and drinks will be provided.
11.30am – 1.30pm
St Albans Campus, outside 4Nch
Thursday 21 March
Lunchtime panel discussion – Our cultural identity: connecting and belonging
Attend a lunchtime panel of VU staff and students in discussion with special guest Wesa Chau, director of Cultural Intelligence, winner of the Australian Leadership Award 2013, and Young Victorian of the Year 2010.
12noon–1.15pm
Footscray Park, building M amphitheatre or P134 if raining
Email:

[email protected]

.
Dancers, drummers, Bollywood workshops
Get a delicious lunch from our Indian food truck, take part in playing with colours, and have fun with Bollywood music and dance.
11.30am - 2pm
Footscray Park, Building P Courtyard
Saturday 23 March
Multicultural Festival in Federation Square
Join Victoria University at the state Multicultural Festival in Federation Square! This is the state's premier multicultural festival featuring music, performances, food and art – catering to all ages.
More than 45,000 people are expected to visit Federation Square throughout the day and into the evening to enjoy the entertainment.
From 12 noon
Federation Square, corner of Swanston and Flinders Street, Melbourne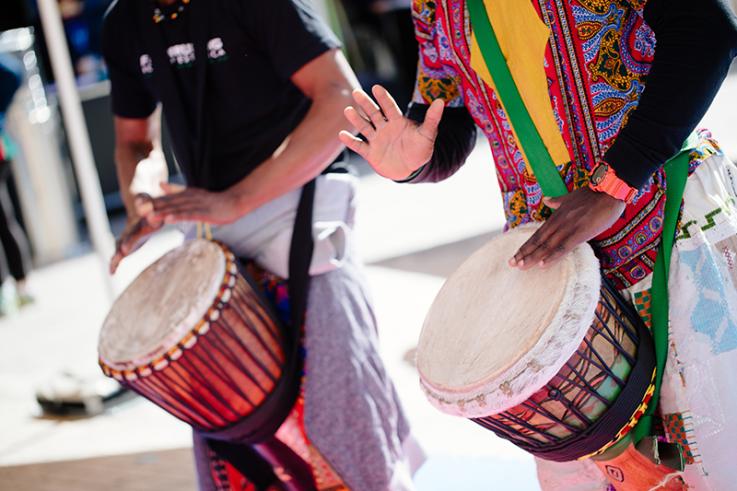 When?
This event has already taken place.
19 March 2019, 10:00am

to

23 March 2019, 2:00pm
Where?
Footscray Park Ballarat Road
Footscray
Australia
Events take place across all of our campuses, and at Fed Square in the city.