Book launch: With the Turks in Palestine
This event has already taken place.
Join us at the launch of With the Turks in Palestine. 
Historian and VU lecturer, Robert Pascoe, has edited a reprint of one of the classics of late-Ottoman Palestine: Alexander Aaronsohn's With the Turks in Palestine. Originally published in New York in 1916, this is a critical moment in the history of Palestine, as witnessed by a young Jewish-Palestinian with a front row seat to the events preceding the Balfour Declaration.
'[We] had tears in our eyes when we saw those fleet, daring horsemen into whom our young trouser-salesmen can be transformed. Hedad! they cried, and dashed away cross-country on their little Arab horses. They reminded me of the Far-West cowboys of the American plains…'

(Theodor Herzl, Diaries, 29 October 1898)
This reprint of With the Turks in Palestine will be launched by Dr Micaela Sahhar and published by Connor Court Publishing.
Join us for a meal after the book launch downstairs in the Il Gambero restaurant.
Micaela Sahhar
Micaela Sahhar is an Australian-Palestinian poet, writer & researcher. Her PhD (completed 2016, University of Melbourne) investigated the influence of Israeli national narrative on Western Media Coverage of the Israel-Palestinian conflict in the 21st century, focusing on two particular operations in the Occupied Palestinian Territories, Operation Defensive Shield (2002) & Operation Cast Lead (2008-9).
She has given a number of guest lectures and talks on the subject of Israel-Palestinian relations including in partnership with the AJDS, APAN, Arena Magazine & the Institute of Post Colonial Studies.
RSVP & enquiries
RSVP and enquiries to Robert Pascoe: [email protected].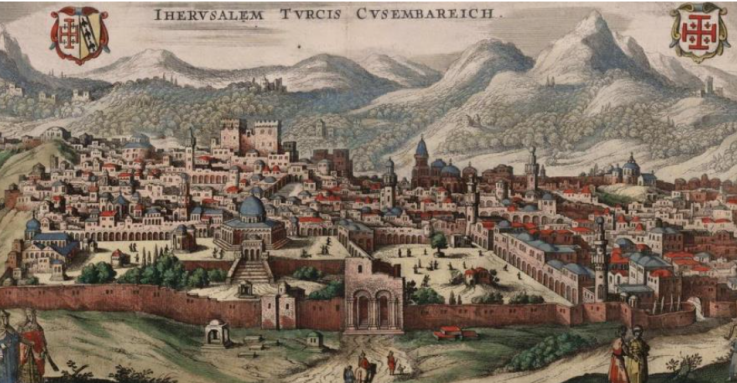 When?
This event has already taken place.
Where?
Il Gambero restaurant, upstairs
166 Lygon Street
Carlton, Victoria