Age Friendly City
This event has already taken place.
Wednesday 26 October 2016
Our ageing population in Victoria is increasing – it's going to happen to all of us eventually! This demographic change in our community means that in only a couple of years there will be just as many older people as there are children.
Join us for a robust conversation with the Commissioner for Senior Victorians, Gerard Mansour, and Footscray Community Arts Centre 'Creatively Ageing' artist, Heather Horrocks, focusing on what an Age Friendly City looks like; how we can optimise opportunities for physical, social and mental well being, and tap into the capabilities, creativity and resourcefulness of older people themselves.
Themes to be discussed:
Outdoor spaces and buildings
Transportation
Housing
Social participation
Respect and social inclusion
Civic participation and employment look like
Communication and Information
Community support and health services
Speakers
Gerard Mansour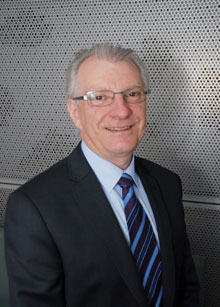 Gerard Mansour, Commissioner for Senior Victorians, is a highly respected and passionate advocate for the needs of older people. With over 25 years of leadership experience within the aged and wider community services sectors, Gerard has contributed significantly to industry capacity building, policy development and enhancement of services for older Australians.
In 2012, Gerard became the inaugural national CEO of Leading Age Services Australia, the peak national body representing the aged and community care industry across Australia.
Prior to this, Gerard was the CEO of Aged and Community Care Victoria for six years which followed his appointed as CEO of Kindergarten Parents Victoria. Gerard says his key priorities include a focus on quality of life for seniors, social connections, opportunities for continuing workforce participation and access to services for senior Victorians.
This means maximising opportunities for all, including those who are marginalised or disadvantaged.
Heather Horrocks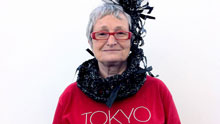 Heather Horrocks is now semi-retired but her activities include being director of an artist-run space, a practising artist (charcoal, threads, paste-ups, found objects) and, with her husband, proprietor of a small business that often takes her interstate to write, edit, and produce reports and policy documents while gazing at landscapes and interrogating trees.
She has been widely involved in the Footscray community for nearly 20 years. Heather currently chairs the Western Region Health Centre Board, sits on the Arts Advisory Committee for the City of Maribyrnong, and is a founding member of the newly-established Footscray Riverside Action Group. She was formerly a member of Footscray Community Arts Centre Board.
About the Game Changers series
The Game Changers Conversation series presents pivotal ideas, personalities and moments in Australia's evolving story for public discussion and debate.
It is a project of the Footscray University Town initiative – a partnership between Maribyrnong City Council and Victoria University that sees education, jobs, creativity and opportunity at the heart of the future of Footscray.
Registration
The events are free and open to the whole community.
When?
This event has already taken place.
Wednesday 26 October 2016
Pop-up bar: 5:30pm
Conversation: 6:00pm-7:30pm