A special VU event: The First Year Model launch
This event has already taken place.
Come and celebrate VU's exciting new learning model, which builds on our commitment to provide students from all backgrounds the opportunity to succeed and excel.
The First Year Model has been designed to ease transition into first year and set students up for a successful university experience.
Guest speaker
This special event will feature keynote speaker George Katsushi Iwama, President and Vice-Chancellor, Quest University Canada.
Dr Iwama initiated the block-teaching format at Acadia in 2005 and at UNBC from 2012-2013.
Quest University is unique in Canada for teaching all courses in the 'block' format.
VU's First Year Model
The First Year Model is an Australian-first. It applies to students at our Melbourne campuses, either commencing the first year of a bachelor degree in 2018 or currently enrolled and with outstanding first-year units to complete.
The benefits include:
Less stress - Rather than juggling the deadlines and demands of multiple units, students can immerse themselves in one unit at a time over a four-week period and complete all assessments for that unit before starting the next.
Individual attention - Smaller classes allow students to get to know their academics who are experts in teaching and learning, while receiving the one-on-one time required, whether it is additional help or an extra challenge.
Building confidence and motivation - Better connections with academics and classmates, timely feedback to keep students on track.
Gaining desirable skills for the workforce - Problem-based, interactive learning gives students the skills they need to be job ready.
Register to attend
We are proud of our First Year Model and hope you are able to attend the launch of this exciting, Australian-first. Please join us in celebrating the wonderful achievements of our VU colleagues. We look forward to seeing you at there!
Register online to attend the launch
Where: VU at Metrowest
When: 12pm-4pm, Friday 8 December 2017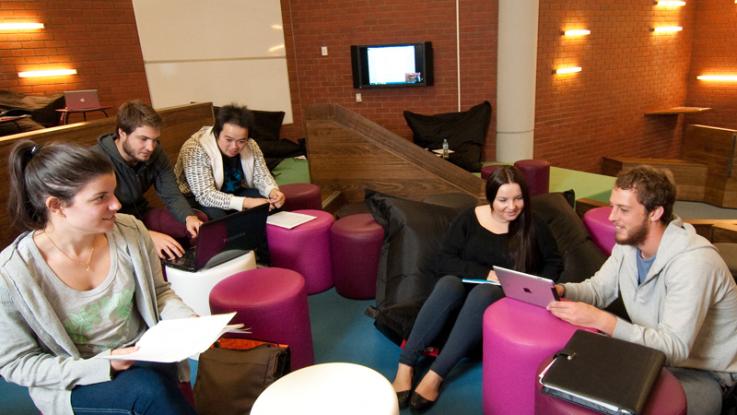 When?
This event has already taken place.
8 December 2017,

12:00pm

to

4:30pm
Where?
VU at MetroWest (Footscray) 138 Nicholson Street
Footscray
Australia