2018 Student Leadership Conference
This event has already taken place.
The Student Leadership Conference provides opportunity for students to develop invaluable leadership skills. 
It is hosted by the Student Leadership Team at Victoria University and is funded by the Student Services and Amenities Fee (SSAF).
Theme
The theme of this year's conference is 'The Future of Work.'
With a line-up of distinguished keynote speakers and community leaders who will motivate, teach and encourage students through engaging presentations and workshops, you won't want to miss this event!
Past speakers have included Rebecca Scott (STREAT), Kon Karapanagiotidis (Asylum Seeker Resource Centre), Vanessa Doake (Code Like A Girl) and Conrad Tracey (Inspire9).
This one day event organised by students for students will enable you to:
harness the power of disruptive thinking
engage with VU students and the broader community
develop new leadership skills
network with like-minded peers
listen to professional speakers present on engaging topics.
Check out our YouTube video of what's in store for 2018.
Conference speakers
Amanda Brown – Social Innovation Manager at Australia Post
Amy Liston – Learning Advisor - Careers, Centre for Student Success
Bec Carey-Grieve – Manager, Place and Creative Program, Footscray University Town 
Devon Taylor – Executive Director at Women's Circus
Dimity Gannon – Community Health & Wellbeing Manager at Western Bulldogs Community Foundation
Dr Teresa De Fazio – Manager, Cultural Diversity, Victoria University
Fiona Triaca – CEO of Naked Ambition
James Goring – 21st Century Skills Project Officer, Centre for Student Success
Leonie Nott – Talent Connect Coordinator, Centre for Student Success
Nina Roxburgh – Public Affairs Coordinator, The Foundation for Young Australians
Peter Sandor – CEO of Fearless Digital
Thomas Anbeek – VU Entrepreneur in Residence, Learning & Innovation
Tom Amos – CEO and Founder of Sidekicker
Conference announcements
Follow VU Student Life on Facebook to stay up to date with conference activities and announcements.
Benefits of attending the conference
Students who attend the conference will:
receive a Certificate of Attendance 
gain hours that count towards the Lead2Change Program volunteer hours.
Registration
Registrations close 27 August 2018.
Cost: $10 AUD per ticket (plus $1.64 AUD booking fee). 
This is a catered event. Please provide your dietary requirements when purchasing your ticket.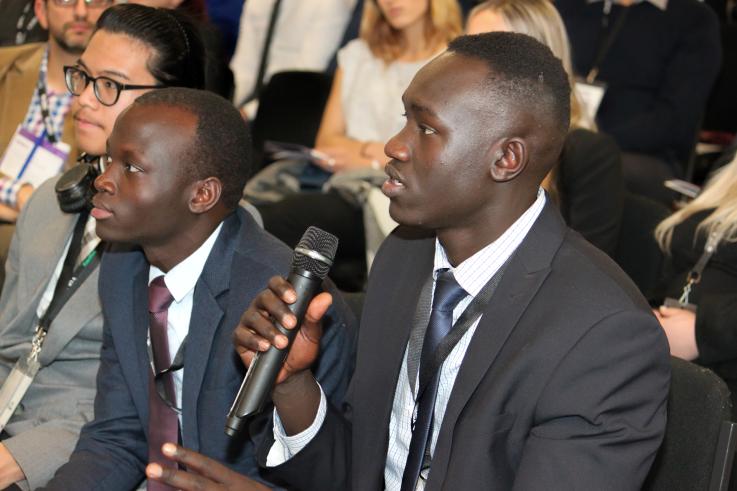 When?
This event has already taken place.
31 August 2018,

9:00am

to

5:00pm
Where?
City Flinders 300 Flinders Street
Melbourne
Australia