2017 Women in Sport Breakfast
This event has already taken place.
Come along to help celebrate and recognise the success of women in sport at our 2017 Women in Sport Breakfast.
Brought to you by sports associations who are leading the way in female participation in sport, the breakfast features a host of successful women from the sport industry.
The speakers at the 2017 Women in Sport Breakfast include former Hawthorn Football Club CEO and Olympic Cyclist Tracey Gaudry, Coach of the Australian Netball Diamonds Lisa Alexander, as well as former Olympic Gymnast Stephanie Moorhouse as MC.
Tracey Gaudry is a former professional cyclist, dual Olympian and in May was appointed as Chief Executive Officer of Hawthorn Football Club, becoming the first female CEO in the history of AFL. She has also been CEO of the Amy Gillett Foundation and contributes to the International Olympic Committee on gender inclusion.
Lisa Alexander is the highly successful national coach of the Australian Netball Diamonds, leading them to four Constellation Cup series victories over New Zealand, Gold Medal at the 2014 Commonwealth Games, and Netball World Cup title in 2015.
Stephanie Moorhouse is one of Australia's most successful artistic gymnasts, and has represented Australia at the 2004 Olympic Games, 2003 World Championships, and 2002 Commonwealth Games. Alongside this, she is now a Director of the Victorian Olympic Council and Committee Member of the Olympians Club of Victoria.
To make this event happen Victoria University are excited to partner with Gold Partners Sport & Recreation Victoria and Victoria University; Gymnastics Victoria, Silver Partners Netball Victoria, Cricket Victoria, Victorian Olympic Council and VicSport; and Bronze Partners Calisthenics Victoria, Bowls Victoria, Skate Victoria, Squash & Racquetball Victoria, Tennis Victoria and Women Sport Australia.
Tickets
Tickets cost $65. Contact your sports organisation for information on available discount codes.
Tickets can be purchased via Trybooking and close on Wednesday 18 October.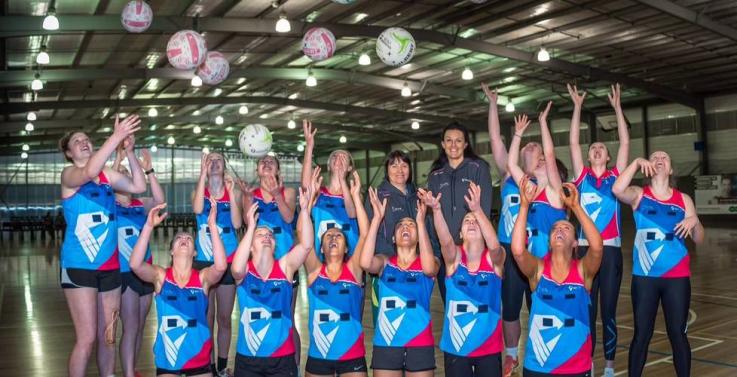 When?
This event has already taken place.
Date: Tuesday 31 October
Time: 7am arrival for 7.30am breakfast service, concludes 9:45am
Where?
RACV City Club RACV Club Level 17, 501 Bourke St Melbourne VIC 3000