Kindred is an acclaimed multipurpose creative hub based in Yarraville.
Kindred Studios
Kindred Studios offers all music and sound production students the opportunity to study at a working arts industry facility located just 1km from the Footscray Nicholson campus.
In 2016 Kindred Studios was listed as one of the top ten co-working spaces in the world by Lonely Planet.
We have our own dedicated music rehearsal, performance and recording spaces as well as a huge range of equipment available for student use or for hire. Students can also make use of Kindred's performance space and film and photography studio.
We can provide a range of high-quality student performance and live sound production services for upcoming events.
Take a virtual tour of Kindred Studios.
Kindred Studios
3 Harris Street
Yarraville VIC 3013 Australia
Phone: +61 3 9919 6196
Email: [email protected]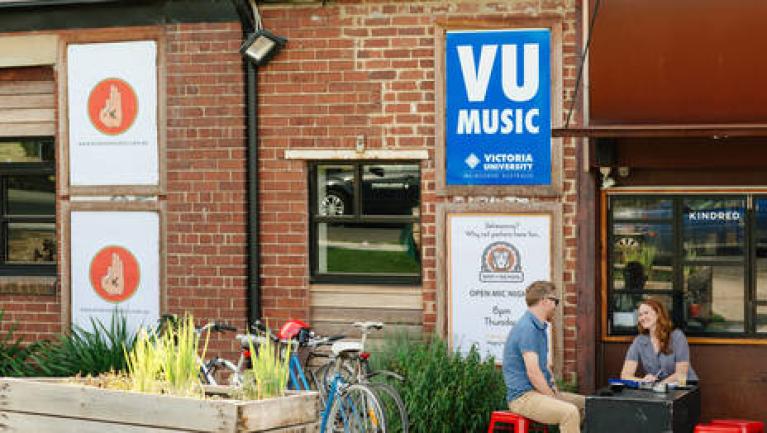 TV Studio
VU has a TV Studio with green room available for University and external groups to hire.
The TV Studio has the following:
 
interview stage with white or black curtains
green cyclorama
large drama set
a full visual control room
audio control room
audio recording booth.
Technical support is provided for the duration of all bookings.