VU student becomes Bengali media star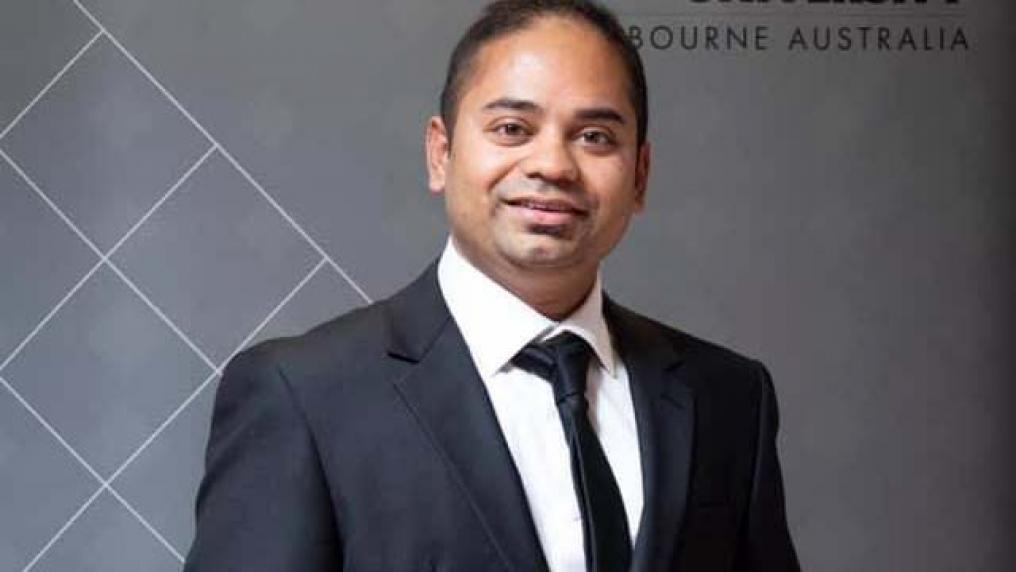 I am part of VU and I am very proud to be studying here.
Arnab Ghosh Roy (Australia)
Bachelor of Laws (Graduate Entry)
Frustrated with the lack of coronavirus resources for Melbourne's Bengali community, Victoria University (VU) law student Arnab Ghosh Roy successfully lobbied the Victorian Government to produce information in his native language – becoming a media star in the process.
Arnab, who is about to complete his second VU degree – a Bachelor of Laws (Graduate Entry) – following a Graduate Diploma in Migration Law, implored the Victorian health department to publish translated resources for Bengali Melburnians when the pandemic first hit earlier this year.
The news soon travelled across countries to his motherland, where his crusading efforts made headlines in The Times of India, ABP News and Bartaman Patrika, a Bengali daily newspaper – reaching millions of readers.
"There are 54,000 Bengali people in Melbourne and one large issue is a lack of publications in our language, particularly for the older members of our community and those who are recent arrivals to Australia," Arnab, who has lived in Australia for the past 17 years, says.
"In particular, there was no information in the Bengali language to inform our community about COVID-19 and Victoria's restrictions.
"I petitioned and worked with Department of Health and Human Services to make content available in Bengali and they did so.
"It was an amazing achievement, and I am thrilled it has been covered by the Indian press."
Arnab, who plans to specialise in family or immigration law when he graduates, says he has particularly enjoyed VU's extracurricular opportunities, enabling him to refine his leadership skills and forge new connections.
"I'm an elected member of the Australian Law Students Association – I may not have had the same support and encouragement to apply for it if I studied at another institution.
"I'm also part of the VU Vollies volunteering group and I've been through the Talent Connect mentoring program.
"I am part of VU and I am very proud to be studying here."
Course studying