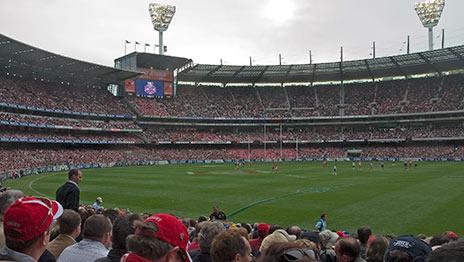 Victoria University will be closed on Friday 2 October as the Victorian State Government has declared a public holiday.
The public holiday has been declared for the Australian Football Leage (AFL) Grand Final Day, and in 2015 this holiday falls on Friday 2 October.
All of our Victorian campuses will therefore be closed on Friday 2 October. This means that on this day:
no classes will take place

many campus services will be closed, including:

sport & fitness centres

Student Service Centres

Student Contact Centre

counselling services.
Normal weekend services and opening hours will apply across all Victorian campuses on Saturday 3 October and Sunday 4 October.
Libraries open on 2 October
The following libraries will be open on 2 October:
Campus security
For campus emergency matters contact +61 3 9919 6666 - available 24 hours per day, 7 days a week.