Overview
Prepare for your final internship to become a practising psychologist, with a Master of Professional Psychology at VU.
Our graduate psychology program provides an APAC-accredited pathway to register for professional practice. It concludes five years of university training, to be followed by a required year of supervised psychology work outside the university.
The course is based on the scientist-practitioner model of professional training, combining advanced theory with practical classes in the following areas:
psychological knowledge
skills acquisition
ethical decision-making capacity
application of evidence-based interventions.
You'll undertake selected fieldwork placements, under the direct supervision of experienced psychologists.
Applications & closing dates
Due to limited places and a high volume of applications, it is important applicants apply early. If places are filled in the timely round, round two and three applications will not be considered, or applications may close early.
Round One (timely round) – Applications close Sunday 2 October 2022. All applications submitted prior to Sunday 2 October 2022 will be considered as timely.
Round Two – Applications close Sunday 30 October 2022 (if places available)
Round Three – Applications close Sunday 27 November 2022 (if places available)
A reminder that applicants need to arrange two referee reports (one personal and one academic) via the Australian Psychology Postgraduate Reference System.
Applicants also need to provide a resume/CV with their application and complete the supplementary form available as part of the application process.
Find more information about how to apply on this page.
After completion of this course, graduates will have the skills to proceed to a final year of supervised practice to enable them to gain generalist registration as a psychologist with the Psychology Board of Australia through the '5+1 internship model' for registration.
The Master of Professional Psychology is currently accredited with conditions by the Australian Psychology Accreditation Council (APAC) and approved by the Psychology Board of Australia (PsyBA) as a suitable program of study for the purpose of registration as a psychologist.
You'll benefit from hands-on experience in various applied work environments. Your work experience will be supported by intensive guidance through weekly supervision from teaching staff and external professionals in psychology.
Over two practicum units, you'll undertake at least 300 hours of supervised field placement at the Victoria University Psychology Clinic. Several of our units include role-playing practitioner-client interactions in different settings.
Course e-Brochure
Create a customised brochure in a few simple steps. Your brochure will include country-specific information.
Create an e-brochure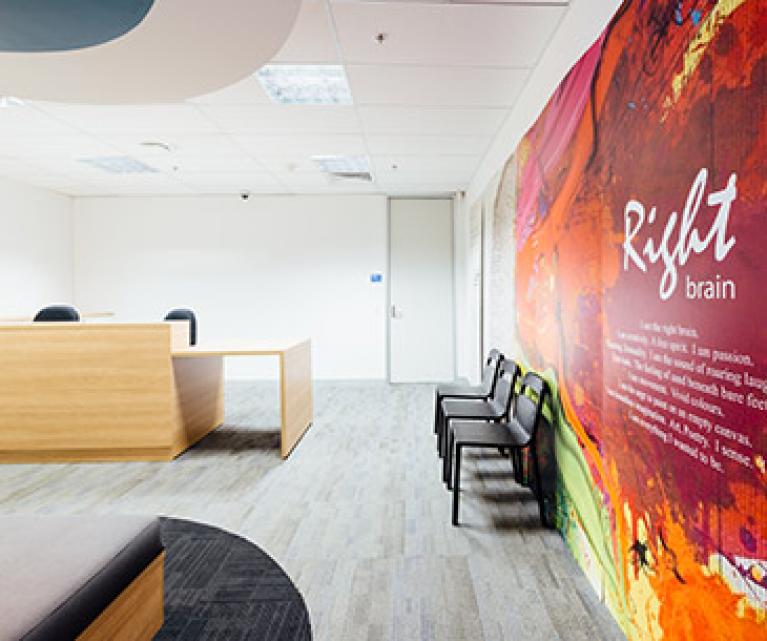 Careers
The Master of Professional Psychology provides a pathway to registration as a psychologist. After graduating, you can apply for an internship in psychology, as approved by the Psychology Board. Following completion of both this course and the internship you'll be eligible apply for registration as a generalist psychologist with the Psychology Board of Australia (PsyBA).
Aim for a psychology career in an area that suits your passions and interests:
community mental health
NGOs
policy development
research and evaluation
community organising
advocacy and program development
child protection and related areas.
Salaries
Find average salaries for psychologists in Australia, via Labour Market Insights (government website).
Course structure
To attain the Master of Professional Psychology students will be required to complete 96 credit points of Core Professional Psychology studies.
Unit code

APC6085

Credits

12

Unit code

APC6086

Credits

12

Unit code

APC6088

Credits

12

Unit code

APC6091

Credits

12

Unit code

APM7008

Credits

12

Unit code

HPP7000

Credits

12

Unit code

HPP7001

Credits

12

Unit code

HPP7002

Credits

12
On successful completion of this course, students will be able to:
| | | | |
| --- | --- | --- | --- |
|   | 1. | Appraise the contribution, demands and responsibilities of the role registered psychologists play in the delivery of comprehensive collaborative care; |   |
|   | 2. | Critically analyse psychological problems from different perspectives and levels incorporating cultural responsiveness, including with Aboriginal and Torres Strait Islander communities; |   |
|   | 3. | Formulate evidence-based, appropriately complex, and effective intervention plans for clients with psychological difficulties; |   |
|   | 4. | Critically review the professional literature to identify and apply best practice guidelines for intervention; |   |
|   | 5. | Exhibit advanced interpersonal and interprofessional communication skills to debate and elucidate complex ideas and to engage in a culturally responsive manner with diverse individuals and multiple stakeholders; |   |
|   | 6. | Formulate evidence-based, appropriately complex, and effective intervention plans for clients with psychological difficulties; and |   |
|   | 7. | Evaluate psychology intervention programs and critically assess their effectiveness. |   |
What's a unit?
A unit or 'subject' is the actual class you'll attend in the process of completing a course.
Most courses have a mixture of compulsory 'core' units that you need to take and optional elective units that you can choose to take based on your area of interest, expertise or experience.
Credits
Each unit is worth a set amount of study credits based on the amount of time you study. Generally, 1 credit is equal to 1 hour of study per week.
How to apply
We are currently accepting applications for this course.
Methods of applying:
International students can apply directly to Victoria University using our online application system, or apply through an education agent.
If you have questions about your application, you can:
speak to a staff member. Phone +61 3 9919 1164 and follow the prompts
send an email to

[email protected]
Information and fees listed above are for non-resident students. Fees are accurate at the time of viewing and will be subject to annual increases. Some courses require students to purchase equipment or clothing that they will need in the course. These equipment or clothing costs are not included in the course fees listed above – check your Letter of Offer for an estimate on non-tuition-fee-related expenses.
VU takes care to ensure the accuracy of this course information, but reserves the right to change or withdraw courses offered at any time. Please check that course information is current with the Student Contact Centre.