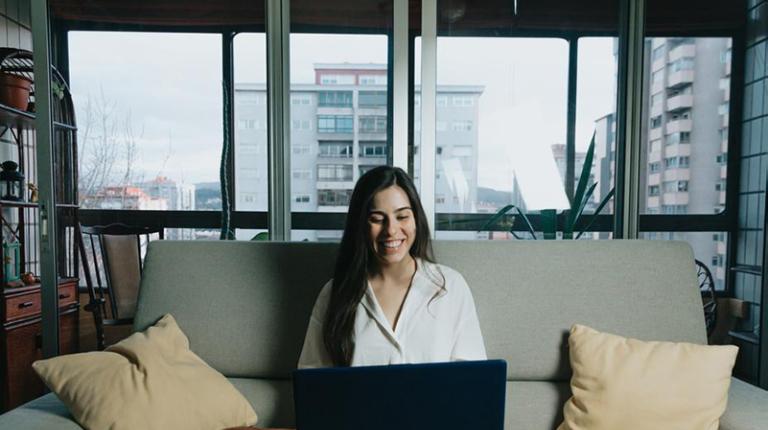 Victoria University (VU) was delighted to welcome prospective students and other interested people to its second Virtual Open Day on 21 August. The overall Open Day campaign reached more than five million prospective students, parents, teachers and people looking for a life-changing career.
"Our Virtual Open Day was such a terrific showcase of our university and the discussions, particularly with students, were excellent.
"Thanks to all of our staff, students, alumni and partners who worked hard to put our virtual Open Day together as well as provide assistance on the day, especially during a lockdown. It was really impressive," said Professor Adam Shoemaker, Vice-Chancellor. ­­
The information delivered through the VU Open Day Hub was detailed and comprehensive with staff, students, alumni and industry combining to present a vivid picture of the university that was thorough and nuanced. Hundreds of engaged visitors stayed online to view information well after the event had officially concluded.
Local people and internationals registered to find out more about VU course offerings and education pathways. Most of the international visitors came from China, Malaysia and India with others from the United States and some African countries.
The new 360 degree tours were a big success. A large number of visitors had a look at the campus and the state-of-the-art facilities and took the opportunity to get an insider's view of their areas of interest.
Education, Bachelor of Midwifery / Bachelor of Nursing, and sports and exercise science courses were the most popular information sessions and the most popular study areas viewed were health and bio-medicine followed by business.
Students who enrol in business subjects will be the first group to experience VU's magnificent new City Tower. The vertical campus in the heart of Melbourne's CBD will be home to higher education and TAFE courses. Industry partners will operate on the doorstep and within this dynamic and interactive campus, making it easy for practical teaching clinics to be informed by the latest industry practices.
The Open Day Hub will remain available over the next few months.