Wednesday 19 November 2014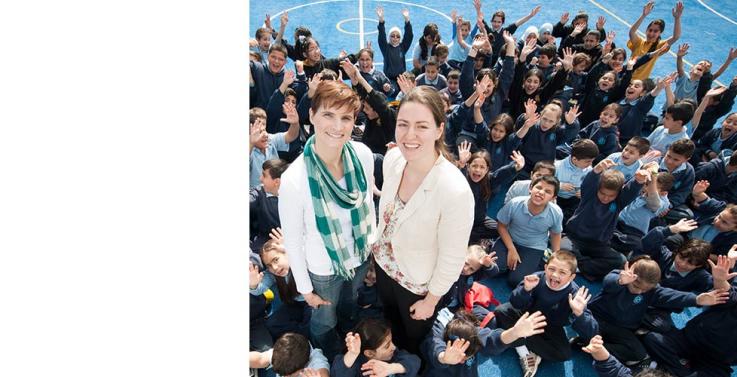 Victoria University will participate in one of the State Government's new Teaching Academies to support up-and-coming teachers boost their classroom skills through school-university partnerships.
VU will collaborate with six primary schools and one secondary college in the Hume/Moreland regions of Melbourne under the Victorian Government's $1.6 million Teaching Academies of Professional Practice (TAPP) program.
The program will see VU College of Education students learning two days a week for up to 30 weeks in one or more of VU's TAPP partner schools:
Campbellfield Heights Primary School
Roxburgh Park Primary School
Roxburgh Rise Primary School
Coburg North Primary School
Moomba Park Primary School
Oak Park Primary School
Roxburgh College
VU College of Education teaching and learning director Associate Professor Bill Eckersley said the TAPP program extends the considerable classroom immersion that VU already offers its pre-service teachers.
"By bringing together a cluster of schools into a single hub with a partner university, our pre-service teachers can blend theory and practice; build strong and sustained relationships with teachers, children and parents; and increase their employment prospects upon graduation," he said.
The program is also designed to support and expand the skills of the established teachers who work alongside pre-service teachers, with VU providing them with on-site professional development in mentoring.
"A crucial part of TAPP is enhancing the capacity of teacher-mentors and providing them with consistent interpretations of behaviours and skills pre-service teachers need to demonstrate," he said.
"Mentors will be encouraged to document their practices and gain credit for them in VU postgraduate programs," he said.