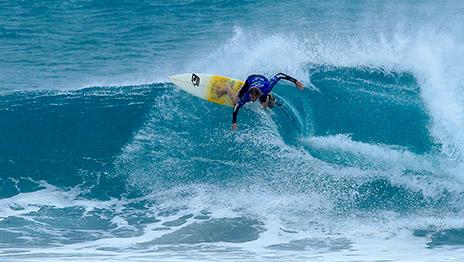 Victoria University are looking for students to represent us at the 2015 Surfing Championships, from 17-18 July in Port Macquarie NSW.
The Australian University Championships (AUC) are stand-alone events that give students the opportunity to compete in their chosen sport against universities from around Australia.
Events include:
Men's stand up
Women's stand up
Men's long board
Women's long board
Men's body board
Women's body board
Event details
Dates: 17-19 July in Port Macquarie, NSW
Estimated cost: $110 per competitor (registration fee)
How to apply
To participate in the AUC Surfing Championships or to find out more information please contact the Sports Officer, Wade Spencer, [email protected].