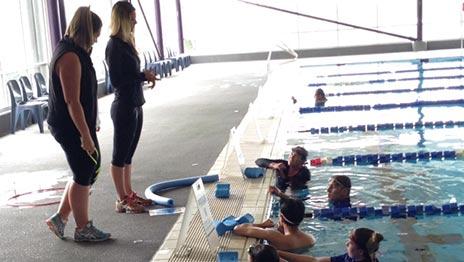 The 6 week swimming group program is designed for VU students and staff interested in improving their swimming skills.
This includes training aerobically to enhance general fitness, as well as ensuring that the most effective swimming technique is being performed. Swimmers must be confident swimming in deep water.
Times and dates
The program runs from 14 April to 22 May 2015.
There are three sessions available each week:
Tuesdays, 12pm - 12.45pm
Wednesdays, 7am - 7.45am
Friday, 12pm - 12.45pm.
Cost
1 session per week: $90
2 sessions per week: $180
unlimited sessions: $225
Location
VU Aquatic & Fitness Centre, Building L, level 0, Footscray Park Campus
Register
To register for the 6 week swimming program:
Email: Mimi Craig, Aquatic Programs Supervisor at [email protected]
Visit: VU Footscray Park Aquatic & Fitness Centre reception.