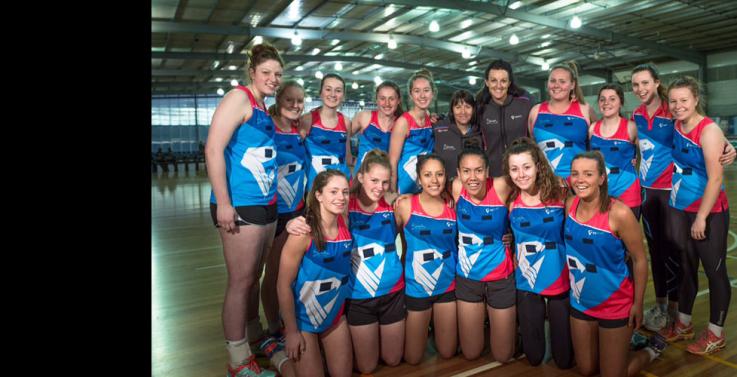 Victoria University's Netball Academy was delighted to have Lisa Alexander, head coach of Australia's national netball team, the Australian Diamonds, lead its training session last Friday.
Lisa joined the Academy's head coach, netball legend Bianca Chatfield, to take the athletes through an on-court skills session.
The VU Netball Academy was established in 2010 to address a shortage in sport development and competition opportunities for promising young female athletes in Melbourne's west.
It has become an important stepping stone for many netballers aged under 17 as they work towards selection in a Victorian netball league team.
The academy has produced several athletes who have gone on to play netball at the state and national level. Many participants have also progressed through the program into study at Victoria University where they gain the experience of representing the University at inter-university competitions.
Lisa is a former Victorian state representative player, but is best known as an elite netball coach. Last year, she was awarded the AIS Sport Performance Awards Coach of the Year for 2014.
Her knowledge and long experience of coaching at the elite level gave the Academy athletes an incredible insight into what is takes to play netball at the highest levels.
More about Lisa Alexander
In 2002 and 2003, Lisa Alexander was head coach of the Melbourne Phoenix in the Commonwealth Bank Trophy, taking the team to title wins, then head coach of the Australian U21 netball team from 2006–07.
In 2009, she helped the Adelaide Thunderbirds win the ANZ Championship as their assistant coach. In that same year she was appointed assistant coach for the World VII Australian team.
In July 2000, Lisa received a medal for services to netball as a player and in the area of coaching and player development.