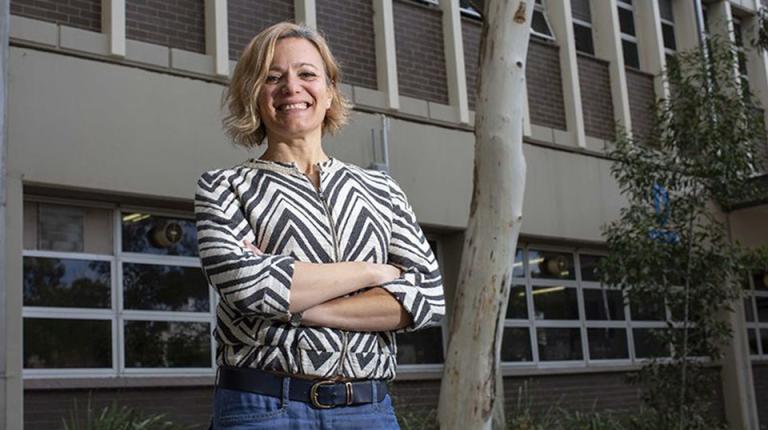 A VU project has received a significant NHMRC grant to see if prescribed exercise could be used as a therapy for patients with motor neurone disease.
A Victoria University (VU) project looking at whether exercise can slow down the progression of neurodegeneration in motor neuron disease (MND), has received a National Health and Medical Research Council Ideas Grant of just under $650,000.
In Australia, two people are diagnosed with MND and two people die from the disease every day – there is no cure.
People with MND experience progressive muscle weakness and atrophy, leading to loss of function and ultimately death due to respiratory failure after an average of two and a half years from diagnosis.
Led by VU Senior Research Fellow, Dr Alessandra Ferri, the project will build on her previous research that has shown low- to moderate-intensity exercise is safe in patients with MND.
This three-year project aims to fill a knowledge gap of the benefits of exercise in slowing down the progression of MND with an international and interdisciplinary team of neuroimaging (Melbourne Brain Centre Imaging Unit, University of Melbourne), neurophysiological (Imperial College London and University of Erlangen-Nuremberg), molecular, and clinical (Calvary Health Care Bethlehem) experts.
Dr Ferri said there is a lack of scientific knowledge about the role of exercise in people with MND.
"The absence of disease-specific exercise guidelines and the limited evidence about the beneficial effects of exercise result in many individuals with MND reducing or avoiding physical activity while diagnosed, due to concerns about possible muscle damage," she said.
"This further exacerbates the loss of physical function, leading to a harmful cycle of decreased physical function and independence. Thanks to the support from the NHMRC Ideas grant, we will be finally able to understand the real physiological effects of moderate-intensity exercise at multiple levels of the motor system in these patients.
"Our hypothesis is that exercise, if targeted to the needs of patients with MND and designed to account for the physiological basis of the disease, will have a neuroprotective effect and slow down the degeneration of motor neurons."
Dr Ferri and her team will assess the effects of four months of exercise in 44 patients with MND by looking at impacts on the brain, spinal cord and muscle.
They will also try to understand if there is a continued benefit after two months even if patients stop exercise after the initial study.
"I am a passionate advocate of the role of 'exercise as medicine' and unfortunately exercise as a therapy is not part of the management of patients with MND. The results from this project have the potential to produce a substantial shift in the treatment paradigm, by introducing appropriately prescribed exercise as a therapy for these patients," Dr Ferri said.