VU English offers the Pearson Test of English Academic (PTE Academic) at our PTE Test Centre.
PTE Academic is a computer-based test which assesses listening, reading, speaking and writing in a single 3-hour test session.
The PTE Test Centre is located on Level 17, City Flinders Campus, 300 Flinders Street, Melbourne. Our waiting area has stunning views of the city, and our centre is known for its friendly and approachable staff and environment.
Benefits of the PTE Academic
PTE Academic is the leading computer-based English test that allows you to demostrate language skills for university, professional and migration applications.
Get results typically within 5 business days.
Schedule tests up to 24 hours in advance.
Computer based marking ensures all test takers are scored impartially and accurately.
Accepted by all universities in Australia, and most professional bodies for registration and assessment.
Approved for all Australian student and migration visa applications.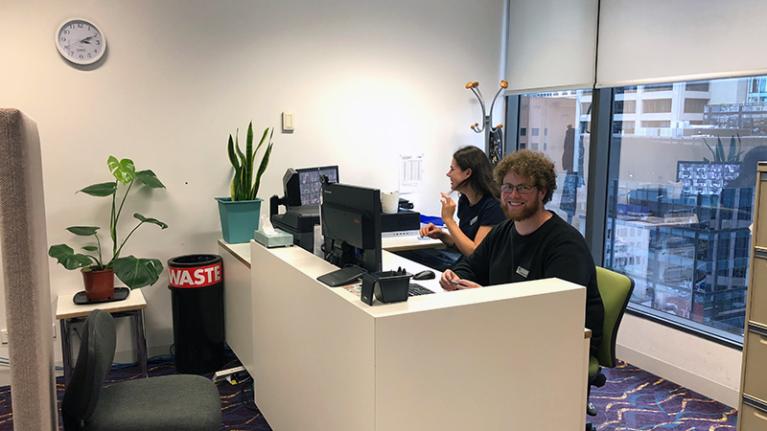 Our friendly PTE Test Centre staff.
PTE Academic test details
Cost
Standard price: A$375 (GST inclusive)
Late booking price: A$457.50 (GST inclusive)
When the Pearson test runs
At our PTE Test Centre we offer three sessions per day, Monday - Saturday.
Each test runs for 3 hours. Arrive 30 mins before your scheduled test time.
Before your test
Read the test taker handbook on the Pearson website.
Please note:
to take PTE Academic, you must provide acceptable and valid ID, usually a passport
the name on your ID must match the name on your PTE registration
if you do not have acceptable ID on test day you will not be allowed into the test room and will lose your test fee
Please arrive 30 minutes before your test. If you arrive more than 15 minutes late, you will not be able to sit the test.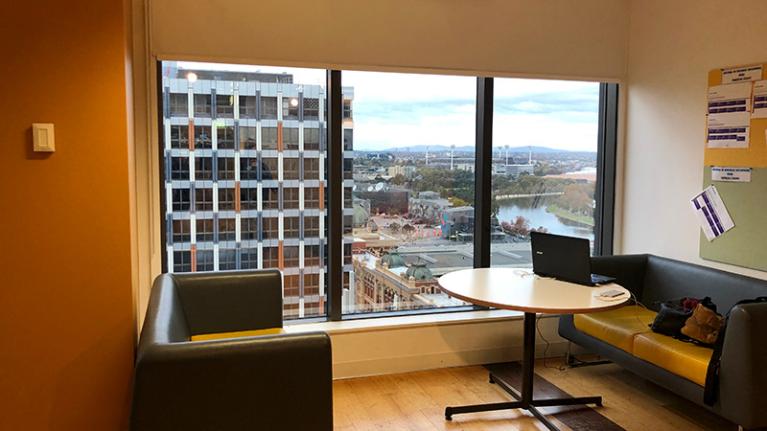 Our waiting area with city views.
Location details & how to get there
The PTE Test Centre is located on Level 17, City Flinders Campus, 300 Flinders Street, Melbourne.
Our city campuses don't have parking so your best option for getting there is using public transport (the parking nearby is expensive).
Enter from Flinders Street (opposite side to Flinders Street Station) at 300 Flinders Street.
Once you have arrived, make your way to the south side of the floor to the PTE Testing Centre. There are signs outside the elevators pointing you in the right direction.
Plan your journey using public transport with PTV journey planner