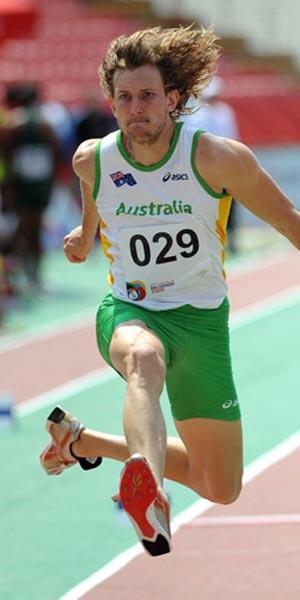 Three Victoria University (VU) students have been selected for the Australian Uniroos team at the World University Games (27th Summer Universiade) in Kazan, Russia, from 6 to 17 July 2013.
In Athletics, all eyes are on Commonwealth Games bronze medallist Alwyn Jones (Bachelor of Exercise Science and Human Movement / Sport and Recreation Management) who recently took out the Australian Title in the triple jump.
Joining Alwyn is fellow triple jumper and VU student Ellen Pettitt (Masters in Communication (Public Relations)) who claimed silver at this year's Australian Championships. Ellen was a recipient of one of VU's inaugural 2012 high performance sport scholarships.
Stephanie Cumming (Bachelor of Education) is a member of Australia's most successful team, the women's basketball, who have their sights set firmly on the top prize. The team has medalled at the past four Universiade and Stephanie, also a member of the Australian Emerging Opal's team, was part of the bronze-medal winning team at the 2011 World University Games in Shenzhen China. Stephanie was named VU's 2011 Female Athlete of the Year.
Second only to the Olympic Games in terms of the size and the standard of competition, the Summer Universiade is widely recognised as a vital stepping stone in the elite sporting pathway for Australia's current and future sporting stars. For 2 weeks, 12,000 competitors from over 150 countries compete for 351 medals across 27 sports.
Visit the Uniroos Facebook page for daily highlights from the Games.