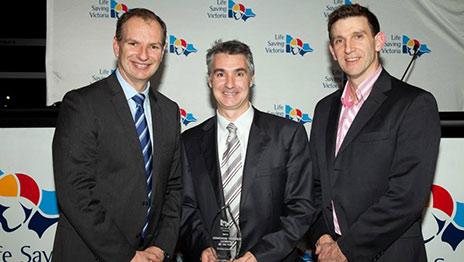 Victoria University has won the Life Saving Victoria (LSV) Licensee of the Year Award at the LSV 11th Annual Awards of Excellence 2014.
The award evening was held on Saturday 26 July at LSV's function centre, [email protected] and attended by 270 guests. It is held annually to celebrate and recognise the many achievements and contributions of LSV's 30,000 volunteer members, staff and greater aquatic industry.
The Commercial Training Licensee of the Year Award recognises the LSV licensee that has delivered outstanding training services and has worked to increase its capacity within the Victorian community. Victoria University was nominated to receive the award by Life Saving Victoria.
VU Sport delivers accredited training short courses including First Aid, CPR, Pool Lifeguard, Defibrillation, Asthma and Anaphylaxis.