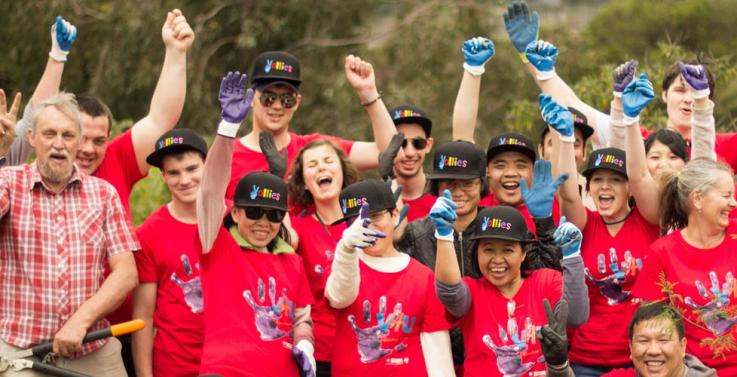 Registrations are now open for 'Volunteer for You' (V4U) Day, which will be held on Friday 9 October 2015.
Get involved in our largest volunteer event, V4U Day, run by VU's Student Life. V4U Day is an enjoyable day-long event where students and staff of VU unite and volunteer their time and skills to various community-based projects in Footscray and surrounding suburbs. It's a wonderful way for us to positively impact our local community and to show our appreciation for their continuous support.
Having been awarded the 2012 Best Event by the Australian Association of Campus Activities (AACA), we encourage you to register to participate in V4U Day so you can take part in the fun-filled, rewarding experience of volunteering!
Event details
Volunteer for You (V4U) Day event page
Date: Friday 9 October
Time: 8am - 4pm
Registration closing date: Monday 5 October at 9am.
Register for V4U day
If you're prepared to help make a change for the greater good of our local community, register for V4U Day or learn more about V4U Day.
Registrations are now closed.
For more information, please email [email protected].