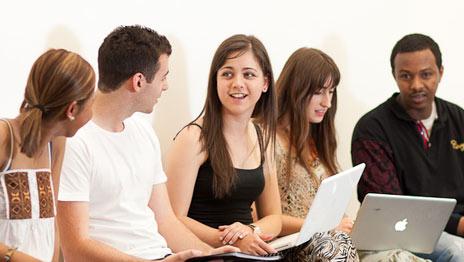 Beginning Monday 12 August, IT Service Desk will extend support hours for students and staff.
Hours of support during semester are:
Monday to Thursday: 8am - 9.30pm
Friday: 8.30am - 5pm.
These support hours will apply for the remainder of the teaching semester (until end of November 2013).
During this time an additional support person will also be available to provide assistance over the phone to resolve issues within teaching spaces.
Support during the teaching break will be available from 8.30am to 5.00pm.
Range of services
Typical requests include:
Access to the MYVU portal
WebCT
email
passwords assistance
access to VU systems such as network drives and wireless
equipment issues in teaching spaces.
Contact IT Service Desk for assistance
Assistance from IT Service Desk can be obtained:
in teaching spaces by using a phone (ext 2777, or +613 9919 2777)
by reporting a fault or service request through the online Service Desk System
Use this URL to easily find the site to log a job with the IT Service Desk online: vu.edu.au/itservicedesk.