Thursday 18 September 2014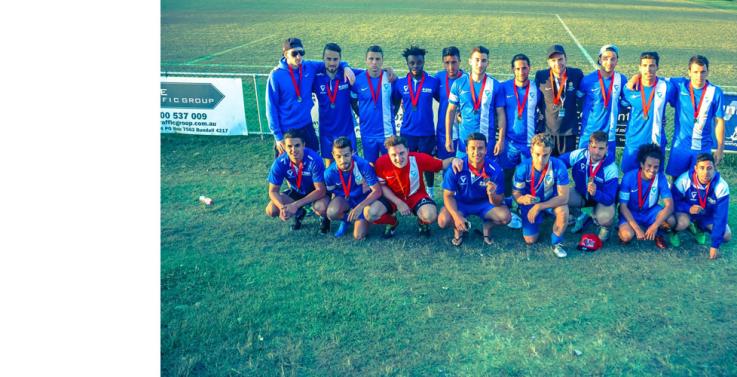 Victoria University will be represented by 210 students and officials in the 2014 Australian University Games (AUG) being held Saturday 27 September to Friday 3 October in Sydney NSW.
The blue and white will be proudly worn in the sports of:
athletics (men and women)
AFL (men)
basketball (men and women)
beach volleyball (men, women, mixed)
cycling
football (men)
golf
futsal (women)
handball (mixed)
hockey (men)
kendo
Judo
netball (women and mixed)
swimming
taekwondo (men and women)
tennis (men)
ten pin bowling
touch (mixed)
ultimate (mixed).
VU will compete across all of the martial arts on the program which will be the first sports contested in the Games program. This year our 14 member strong taekwondo team (all black belt) hope to reclaim the Championship title having won gold in 2012 in Adelaide. VU's football (soccer) men's team also have victory in their sights finishing Runners Up (silver) nationally at the 2013 Australian University Games, Gold Coast.
The AUG is the flagship event in the annual Australian University Sport calendar and recognised as Australia's largest annual multi-sport event.
Australian University Sport President and VU alumna Deidre Anderson, believes that this year's event will be a once in a lifetime experience for all the students that attend.
"It is a great privilege to be able to play sport, and an even greater privilege to do so as a representative of your university whilst you are studying. The students that come to Sydney this year will get to experience the highest quality intervarsity competition available in Australia at some of the best sporting facilities in the country," Ms Anderson said.
Students and teams who excel at this year's AUG will also be in the running to receive a Victoria University Sport Award with nominations currently open.
Team launch and uniform presentation
**Please note: Due to expected inclement weather conditions, the Uniform Presentation has been moved indoors to Room L114 (Building L, Level 1, Lecture Theatre).**
As with each year, we will be sending our athletes off in style with a Team Launch and Uniform presentation.
Where: Building L, Level 1, Room L114, Footscray Park campus
When: 5pm sharp, Wednesday 24 September
Dress code: Smart casual
Deputy Vice-Chancellor Duncan Bentley will be our special guest addressing student athletes and presenting team managers with uniforms.
For more information and to RSVP, please contact Wade Spencer by phoning +61 3 9919 4434 or email [email protected].