Rhonda Hawkins AM has been appointed as Deputy Vice-Chancellor at Victoria University. In this role she will work closely with the Pro Vice-Chancellors, the Deans of the academic Colleges, along with a team of senior portfolio leaders and the heads of the respective Research Institutes and Centres, to provide institutional leadership for the quality of learning, teaching and research across the University.
Prior to this appointment, Rhonda was a member of the Victoria University Council where she was able to provide advice, as one of the country's leading experts on running universities and implementing change.
In her former role as Deputy Vice-Chancellor at the University of Western Sydney, Rhonda and the Vice-Chancellor led the implementation of major structural changes and accompanying transformation of the University that greatly enhanced its reputation for outstanding teaching, research and engagement.
In 2015 Rhonda was awarded the Member of the Order of Australia (AM) in the Queen's Birthday Honours List for significant service to higher education through governance and leadership roles, and as an advocate for social justice and gender equity.
Portfolios
Success leadership
Learning Innovation & Quality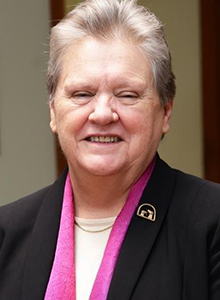 Office of the Deputy Vice-Chancellor
Executive Officer
Valencia Adams
Phone: +61 3 9919 5095
Email: valencia.adams@vu.edu.au