Alan Kohler has been a financial journalist since 1971.
He has been editor of both the Australian Financial Review and The Age.
Since 1995 he has combined print with television, working for the Australian Broadcasting Corporation and John Fairfax up to 2007.
Alan was Chairman of Melbourne University Publishing from 2009 to 2012.
Alan is now Publisher of The Constant Investor, a subscription newsletter for self-directed investors, as well as finance presenter on ABC News and Business Editor at Large of The Australian.
Publications
Kohler, A 2011, Alan Kohler's Eureka Report: Guide to Personal Investing with Barbara Drury, Melbourne University Press, Australia
Kohler, A 2007, Alan Kohler's The Eureka Way: Navigating The Financial Minefield Without Blowing Your Wealth, Harper Collins Australia
Kohler, A 2005, Making Money: Alan Kohler's Guide for the Independent Investor, Random House Australia
Videos
Making Your Business Course a Success – Alan talks about the skills business students need and how he will bring his industry knowledge to the College of Business.
Portfolios
Areas of expertise
Business journalism
Economics
Finance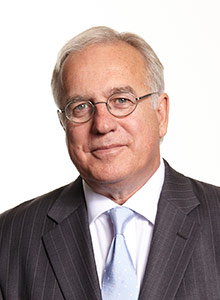 Contact details
+61 (3) 9292 3933
+61 (3) 9292 3932