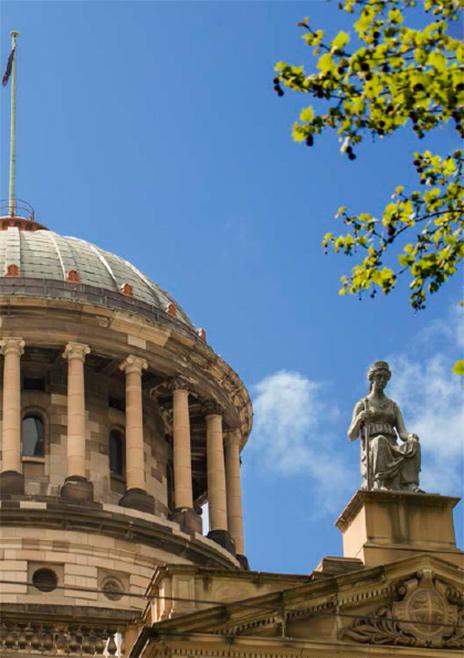 Victoria University has secured the expertise of an international court management expert, Professor Ingo Keilitz, through the award of a prestigious Fulbright Senior Specialists grant.  
Professor Keilitz will spend six weeks at the University's new Courts and Tribunals Academy  at the Sir Zelman Cowen Centre in February and March 2016.
The Sir Zelman Cowen Centre, chaired by former Federal Attorney General Nicola Roxon, has a long tradition of providing training and research directly related to the work of courts and tribunals
Sir Zelman Cowen Centre Director, Professor Kathy Laster, said securing a Fulbright grant to bring Professor Keilitz to Melbourne was a major coup. 
"Professor Keilitz is an internationally-renowned expert in court governance, management and performance measurement and architect of the Global Measures of Court Performance," Professor Laster said.
"He is ideally placed to advise Australian courts and tribunals on international best practice, at a time when courts and tribunals are facing major change."
Professor Keilitz will conduct a masterclass in court and tribunal performance measurement at the Courts and Tribunals Academy.
The Academy – the only one of its kind in Australia – is based in the heart of the legal precinct in Melbourne's Queen Street. It focuses on research, education and professional development for court and tribunal personnel.
The Academy's signature offering is a new Graduate Diploma in Court and Tribunal Management which will develop expert skills required to excel in management and leadership roles in modern courts, tribunals and other key democratic institutions.
The Fulbright Senior Specialists Program supports prominent American academics and professionals to share their expertise in 140 countries.
Professor Keilitz is a leading voice in justice system governance.
He is a former Justice Reform Specialist at the World Bank, former Vice President of the National Center for State Courts, and current principal of the consulting firm Courtmetrics.
For the past 15 years, he has built global court management and measurement systems